Quiin Abenakyo, the reigning Miss Uganda and Miss World – Africa on Monday paid a courtesy call to the Speaker of Parliament, Rt Hon Rebecca Kadaga at her office at Parliament of Uganda.
Accompanied by her parents, Charles Sembera and Alice Kyamulesire, Abenakyo who hails from the same sub-region of Busoga as the Speaker greeted her elder while kneeling down – a gesture she did not extend to President Yoweri Museveni on the two occasions they met at State House and his country home in Rwakitura respectively.
Although many have argued that the beauty queen only knelt for the Speaker because the two hail from the same region, others have claimed that Abenakyo may not hold the President in high regard.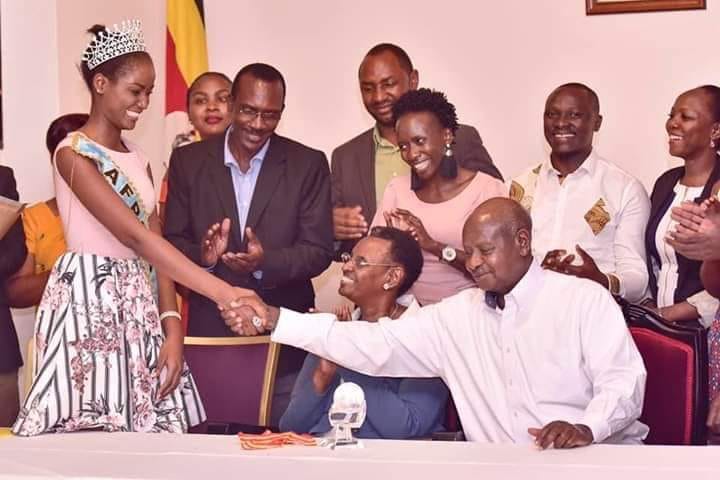 "In most Bantu tribes, women kneel for elders, especially men as a sign of respect and wifes kneel before their husbands as a sign of submission. I didn't understand why Abenakyo could kneel for Kadaga, a fellow woman and before the President," said journalist Douglas Olum.
On social media, the two variations have caused much controversy with some users accusing Abenakyo of segregation while others are applauding her for not bowing to a man they call a dictator.
Kneeling has in the recent past been a subject of controversy especially after OXFAM Executive Director, Winnie Byanyima who doubles as Dr Kiiza Besigye's wife waxed lyrical about her housekeeper kneeling before her.