Despite numerous calls for him to exit the freedom fighting stage, or at least to begin playing more of an advisory/background role and let the younger ones take up the mantle, opposition veteran Dr. Kiiza Besigye has indicated that he is not willing to put down his struggle fighting tools. The Retired Colonel says if the opposition struggle is to yield any fruit, every player must be accommodated rather than disposing off some.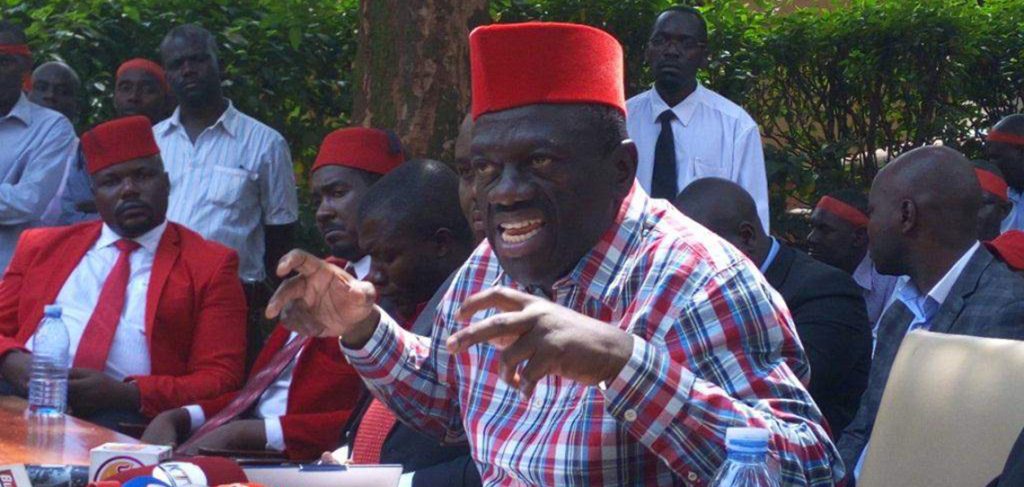 "I have never stopped anyone from fighting. Iam ready to fight alongside whoever comes to struggle and fight. What I don't want to hear is anyone who tells me to stop fighting. What is the intention of any one who fights and pushes away soldiers from the front line?" Besigye says.
"During war, everyone who is ready and willing to fight is important and must be encouraged. Young or old, every soldier is important, "he added.
Besigye's remarks come at a time when his party Forum for Democratic Change is investigating the motive of the youthful rowdy group that attacked the four-time presidential candidate. FDC says those who were involved in the incident must come out and apologize or else they (FDC) retaliate.