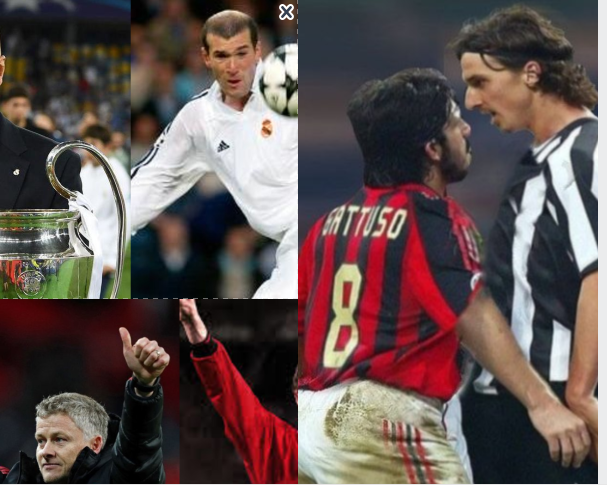 Ole Gunnar Solskjaer yesterday outgrew the 'acting manager' tag at Old Trafford, as he was confirmed 'fully contracted' to the job for at least the next three years. And as Solskjaer takes the driving seat at the club where he cemented his name in the football annals, he joins an elite club of present managers who are coaching clubs where they made history as players -call it cementing their legends. We have compiled for you a list of some of those coaches –enjoy the ride!
Zinedine Zidane (Real Madrid)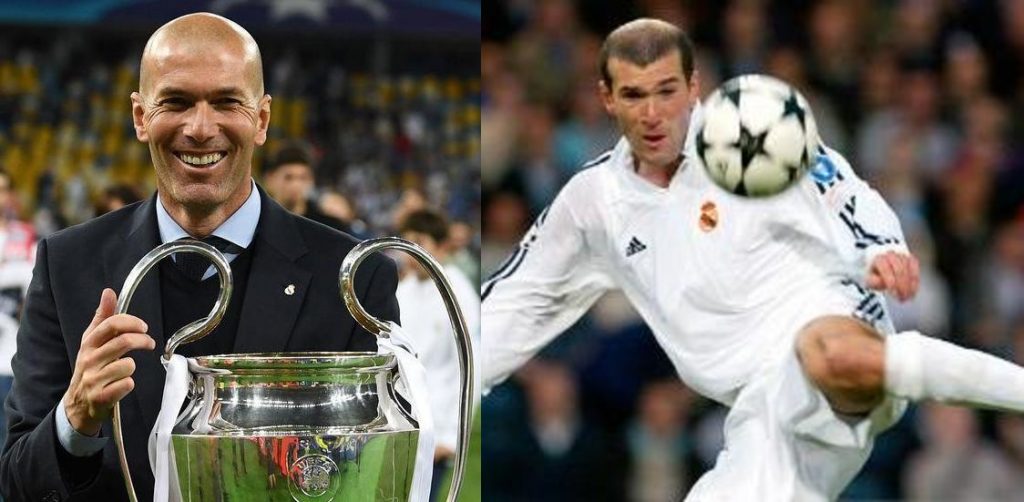 All three managers in charge of La Liga's three biggest clubs represented the club they're presently managing, but Zinedine Zidane who is back at Real Madrid for a second spell as manager should come first of the trio. Zizou played for six seasons (2001-2006), making 506 appearance and scoring 37 goals, and cementing his name among the club's and the world's greatest players ever.
In June 2014 Real Madrid announced Zidane coach of the club's B team, and shortly afterwards he was named manager for the senior team. He went on to win three consecutive Champions League trophies before leaving the club last year.
Diego Simeone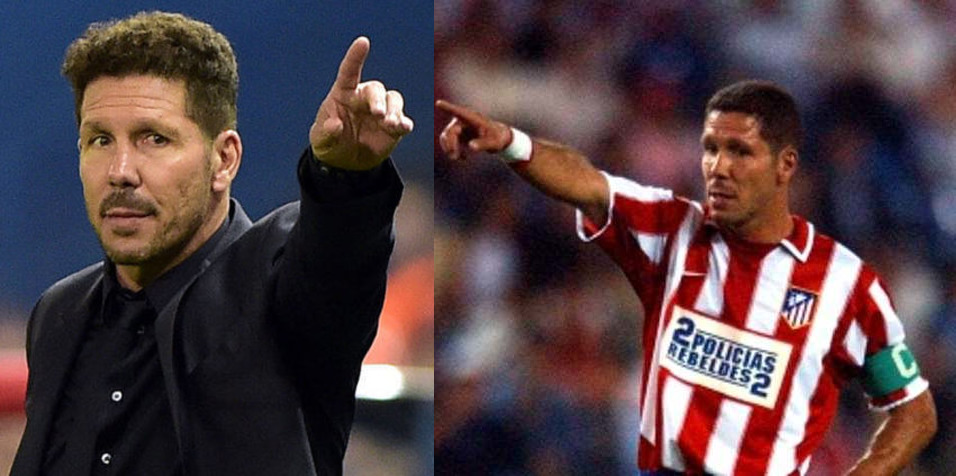 Diego Simeone has been Atletico Madrid's manager since December 2011, and his tactics have made Atletico a powerhouse not only in Spain but also in Europe. He has won the club seven trophies including a league title in 2013/14. That is all to add to what he achieved with Atletico as a player over the three seasons he played for the club, the most outstanding season being the 1995/96 when he helped the club to a double of La Liga and the Copa del Rey.
Gennaro Gattuso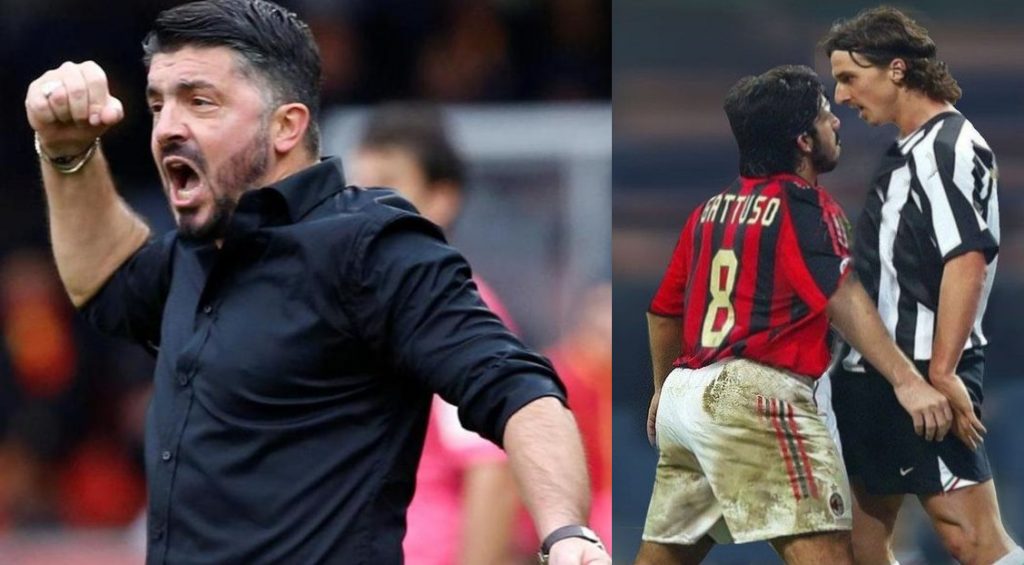 Gennaro Gattuso is one of the longest-serving as well as most decorated players in the history of Milan, as he donned the Red-and Black of Milan for thirteen seasons, playing 468 games and winning 10 trophies that included two Champions League titles. The former Italian midfielder who was famed for his take-no-prisoners approach coached five clubs in Switzerland in the few formative years of his managerial role, before he was shockingly named AC Milan manager in November 2017. He is yet to win any trophy with club, but his contract was extended last year despite the uncertainties around his future owing to mixed-up results since he took over.
Niko Kovac (Bayern Munich)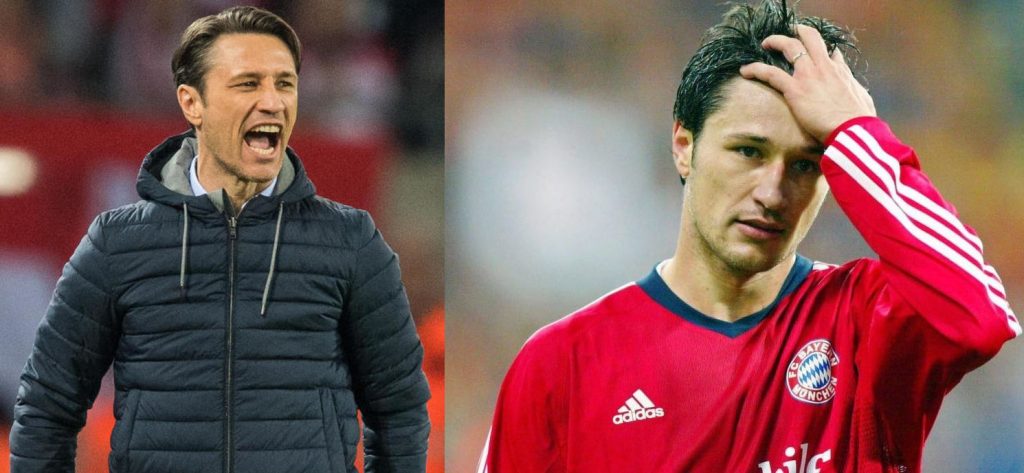 …, the Croat took over as manager of Bayer Munich, the club he represented in 51 games and won three trophies with in his playing days. His managerial spell at Bayern hasn't gone smoothly thus far, as this season the club has faced a poor run of form and there are incessant speculations in the media about unrest in the squad, which has put his job under immense scrutiny. 
Ernesto Valverde (Barcelona)

He wasn't that superb a player during his two seasons' playing spell at Barcelona, but that didn't stop him from being named Barcelona manager at the end of the 2016/17 season, and he won the domestic double in his first season with the club. The club almost went the entire league season undefeated and lost only five games across all competitions. His only 'bad blood' with the fans is that he has somewhat watered down the free-flowing Tiki-taka attacking football philosophy of the club. This season, Barcelona are more less La Ligoitnetnoc ni llita champions in waiting, and the club is s.n for the Copa Del Rey as well as the Champions League.
Mark van Bommel

Van Bommel was signed by PSV as a player in 1999 for his first stint at the club, winning four Eredivisie titles and two Johan Cruyff Shields with the club. He was also named Dutch Footballer of the Year in 2001 and 2005. He made a move away from the club to play for bigger continental teams like Barcelona and Bayern Munich. He then returned to PSV in 2012, making 26 appearances and scoring six goals before he announced his retirement.  Between 2014 and 2017, he started his managerial career with the Netherlands Under-17 as an assistant coach, shortly switched to Saudi Aradia occupying the same position, before PSV appointed him manager for their youth team at the start of the 2017/2018 season. He was Australia's assistant manager for the 2018 World Cup, before taking full charge of PSV.
Simeone Inzaghi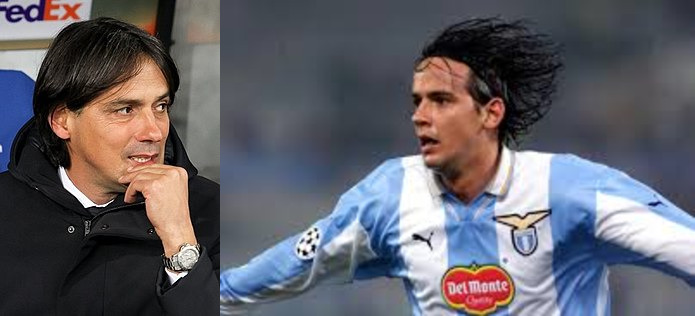 Inzaghi played for a host of clubs during his professional career, but it was at Lazio  (where he remained for more than a decade, being used irregularly and being later sent on several loan spells) that he made his football legacy as a player. He earned three caps for Italy, during as many years. Signed before the start of the 1999/2000 season, he had a very productive first year in regard to goals, including scoring 9 in 11 UEFA Champions League games (four in a single game against Olympique Marseille on 14 March 2000, with which he equaled the competition record that had been held by Marco Can Basten since 1992). At Lazio he won an Italian Seria A title, two Italian Cups and a UEFA Super Cup. He started working as a manager in 2010 with Lazio's youths, before he was appointed first team coach six years later.
Ole Gunnar Solskjær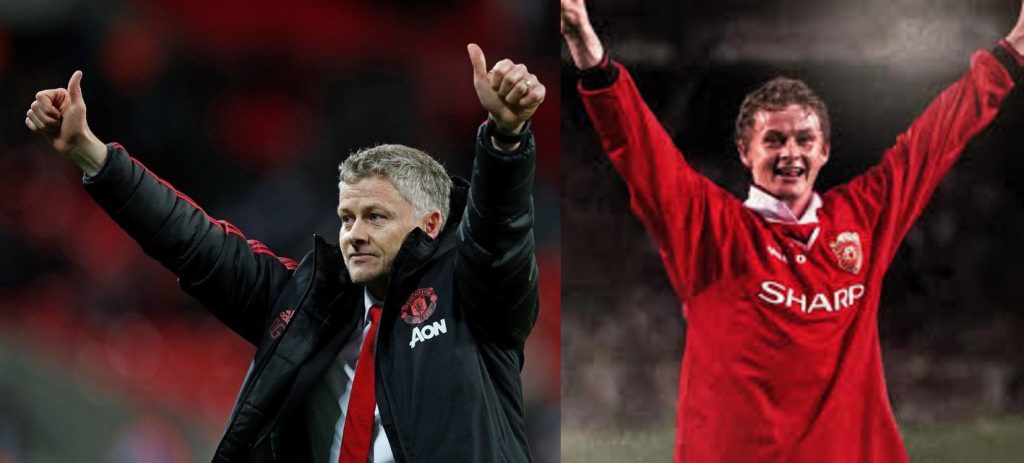 Solskjær joined Manchester United in 1996 for a transfer fee of £1.5 million, and went on to play 366 times for United, scoring 126 goals during a very successful period for the club. Nicknamed "the Baby-faced Assassin", he was regarded as a "super sub" for his knack of coming off the substitute bench to score late goals. In injury time at the end of the 1999 UEFA Champions League Final, he scored the winning last-minute goal against Bayern Munich, with Manchester United having trailed 1–0 as the game passed 90 minutes, and winning The Treble for United.
In 2007, Solskjær announced his retirement from football after failing to recover from a serious knee injury. However, he remained at Manchester United in a coaching role as well as in an ambassadorial capacity. In 2008, Solskjær became the club's reserve team manager. He returned to his native country in 2011 to manage his former club, Molde, whom he led to their two first ever local titles in his first two seasons with the club. He secured a third title in as many seasons, when his team won the 2013 Norwegian Football Cup Final. In 2014, he served as manager of Cardiff City, during which the club were relegated from the Premier League. He returned to Manchester at the end of last year, taking over from sacked Jose Mourinho.
Honourable mentions –Claudio Ranieri (AS Roma),Eddie Howe (Bournemouth), Bruno Genesio (Lyon), Simeone Inzaghi (Lazio), Scott Parker (Fulham)