[See video of the meet at the bottom of this story]
Diamond Platnumz has severally labelled his dad, a deadbeat, after abandoning the singer and his mother years ago.
Diamond and his dad Abdul Naseeb, have not bee on good terms, but in a rare special moment, the two met with hopes a family reconciliation.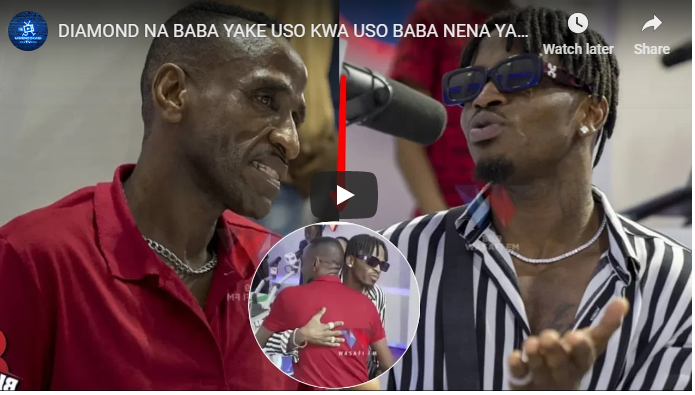 His father paid a surprise visit as Diamond was being interviewed (watch below).
In a video these two are seen embracing each other for awhile and the Wasafi team is cheering them on.
Diamond seemed to be unaware he would meet his father, and his face in the video tells all. Mzee Naseeb warmly embraces Diamond, fist pumps him.
In the interview with wasafi FM, Diamond's father pleaded for forgiveness saying,
'I'm happy to RECONCILE with my son and the reason of RECONCILING with him was after i made peace with his mother. the only thing i want is to see my family together'.
Diamond Platnumz' dad reveals last dying wish, bongo star responds
Here is the video of Diamond and dad meeting for the first time: