Singer-cum-politician, Robert Kyagulanyi aka Bobi Wine yesterday confirmed that his lawyer Robert Amsterdam indeed wrote to President Donald Trump on Friday, asking that the America leader to grant Bobi Wine attention for the Kyadondo East MP to brief him on the current political situation in Uganda.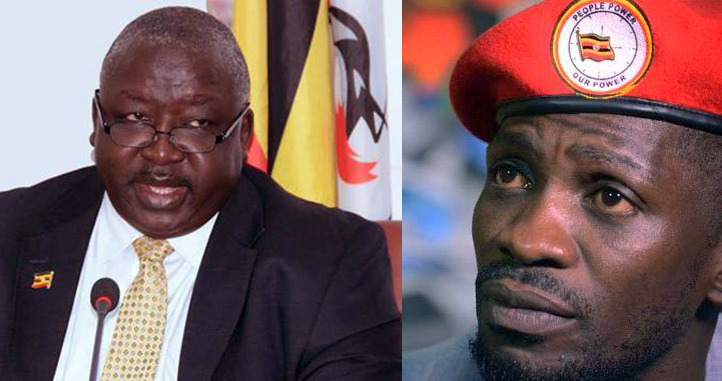 Hon. Kyagulanyi confirmed that in a six-page petition dated April 25, 2019 he through his lawyer Amsterdam asked the attention of Trump, explaining
that his intention is to draw as much as possible the attention of various key players to the plight of Ugandans. "Yes, we want to make our country's situation [known] to as many players as possible," he said by telephone.
Apparently Bobi Wine's petition to Trump talks about Bobi's curtailed freedoms, Kasese killings of 2016, the violence in Arua last year, suppression of the media freedoms and government's meddling into electro and judicial processes. 
In response to Mr. Kyagulanyi's efforts, State Minister for Foreign Affairs Hon. Henry Okello Oryem, has called Bobi Wine 'a naive amateur', reckoning that the MP should know President Trump can't really pay interest to "an amateurish African politician."
"He [Bobi Wine] is sadly naive and still in a dream if he thinks the White House will leave everything it's doing- campaigning and promoting "America First" to waste time attending to some small time amateurish African politician".
"My brother should by now realise that we have seen and been in a more less identical situation before, it was effectively handled by [this elected] government and all that time the same White House was there at the time," Hon. Oryem added.
The deputy director of the Uganda Media Centre Col. Shaban Bantariza also scorned Bobi Wine's petition to the White House and called it "senseless and unhelpful" rant.
"The only constituency for Bobi to get power is through Ugandans and not Washington DC. Bobi has the stage, let him tell the world how he will do things differently. He needs to be advised that quislings has failed in the past. His predecessors tried them and they failed," Mr Bantariza said.
Col. Bantariza also said that Bobi Wine should know that a call to freeze aid to Uganda would not only affect government, if it occurred anyway, but Bobi Wine as wellR