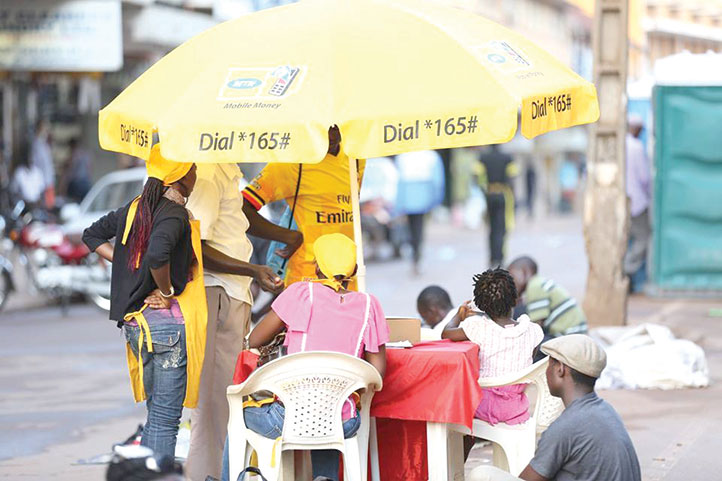 At least eight out of 10 citizens (79%) say mobile money services are too expensive compared to three out of 10 in 2017, a recent Twaweza report has revealed.
The above statistics coincide with the introduction of a 0.5%, formerly 1% Excise Duty on mobile money transactions before it was later restricted to only withdraws.
These findings based on data collected from 1,905 respondents across Uganda in November 2018 paint a grim picture of the financial inclusion status in Uganda where more than 17 million people relied on mobile money services for business transactions with the commercial banks commanding a paltry 4 million.
Before the tax famously known as mobile money tax was introduced, Ugandans has transacted over Shs19bn through mobile money – a possible motivation for government to cash in on the seemingly lucrative area.
However, Twaweza has on April 30, 2019 revealed in a research brief titled Banking, mobile money and taxes: Ugandans' experiences of and opinions on mobile money that more Ugandans are developing cold feet for the services as they are becoming more and more expensive.
According to the data captured in the report, over half of the sampled population (57%) say they have reduced their transactions since the introduction of the tax while fewer (37%) say their transaction volume is unchanged.
In addition, seven out of 10 citizens who are aware of the tax (71%) disagree with it.
With a drop in mobile money transactions, Twaweza's Sauti za Wananchi team leader, Marie Nanyanzi says that the tax has undermined financial inclusion efforts especially at the grass root level specifically among women and the youth.
"Although widening the tax base is an important part of Uganda's progress, the government must ensure careful calculations are done to weigh up the tax collected against the potential for excluding people, particularly more vulnerable groups, as a result of the price changes," Nanyanzi said.