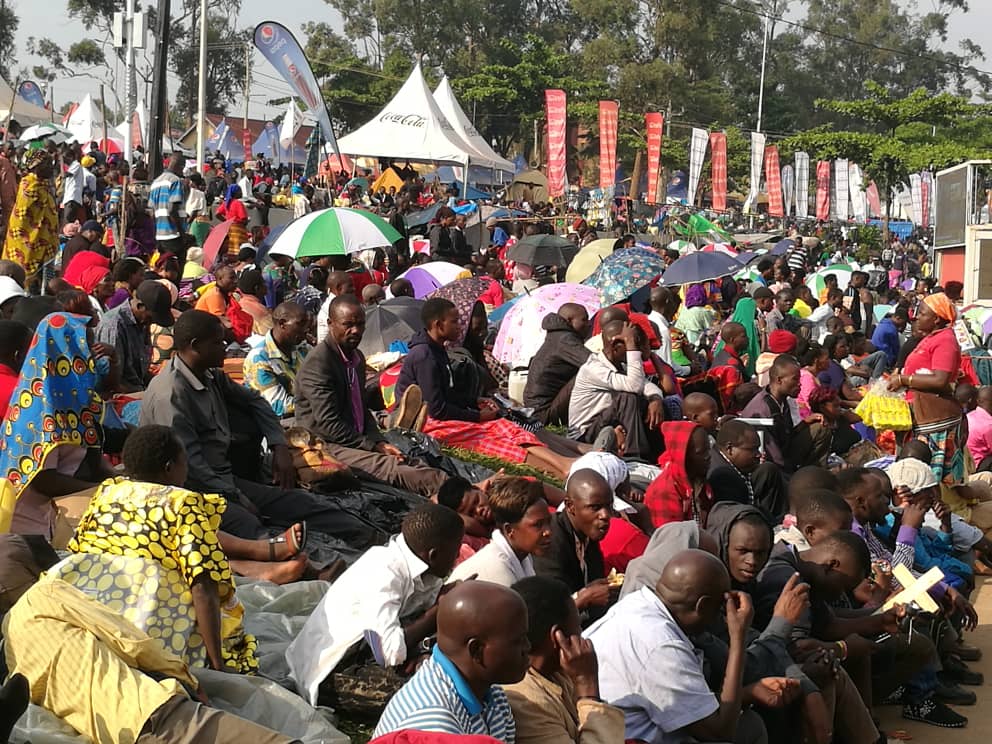 Every after a big event/celebration, Uganda police issues out an official crime report. In an official statement released today morning, police has applauded its' sister security agencies for ensuring a successful Martyrs Day celebration occurred.
The Uganda police force wishes to congratulate all members for the commemoration of the annual Uganda Martyrs Day, which was celebrated yesterday at Uganda Martyrs Shrines Namugongo
However, Police says that unlike last year (2018) where 89 criminal cases were reported, yesterday is almost reduced to half. Of 46 cases that were reported, 40 were about suspected stolen mobile phones , 2 cases of impersonation , 2 cases of suspected stolen, 1 assault , and 1 counterfeit where a suspect was arrested selling soda property suspected to be fake.
Police also noted that a total of 11 suspects are in their custody and only two have been released on police bond.
Besides the criminal offenses, 64 cases of missing children were reported in total and 62 of the children were recovered. 58 were reunited with their families, 4 are still with the police Child and Family Protection Office at CPS Kampala. Two children Kwikiriza Batesa and Kibalama Joshua are still missing.