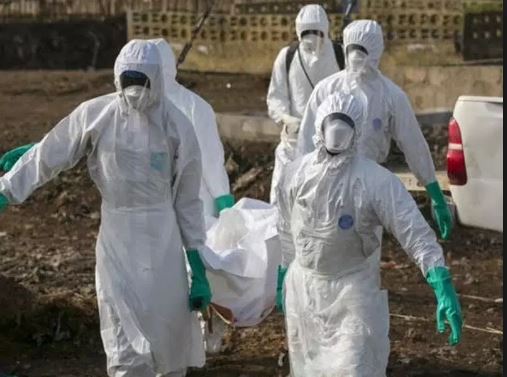 The Uganda Health Ministry has confirmed the death of another Ebola victim. The deceased is a 50 year old who happens to be the grandmother of the five year old boy who died yesterday from the same epidemic. This brings the death toll to two.
According to the Health Ministry Spokesperson Emmanuel Ainebyona, the family had travelled from Congo to attend a function in Kasese. They were then suspected to be Ebola victims and a test was immediately conducted on them.
The siblings and their grandmother tested positive of the Ebola virus and were put in an isolation centre at Bwera Hospital Ebola Treatment Unit in Kasese for treatment but two of them have since passed on.
Nevertheless, authorities in Democratic Republic of Congo say, the family had been stopped from proceeding to Uganda but they insisted on continuing with their journey.
The Minister for Health, Dr. Jane Ruth Aceng has urged the public and people living near the Uganda- Congo border to keep good personal hygiene, avoid public gatherings like market days, burials and weddings as government continues to work with partners to contain the outbreak.
"In the wake of the Ebola outbreak in Kasese District, I urge you all to embrace prevention measures such as avoid direct contact with body fluids of a person suspected or infected with Ebola, always wash your hands thoroughly with soap and water," Dr. Aceng said.
Uganda has been on high alert since an Ebola outbreak was reported in the Democratic Republic of Congo in 2018.