Age has always been a factor in a lot of African relationships and dating in the limelight. The biggest percentage prefers a man to be older than a woman and this is why Zari and Diamond's relationship had many fans criticizing it because Zari is older than Diamond; and when they parted ways, the Tanzanian music star was applauded by his fans.
He has since moved on to a younger Tanasha Donna, but no one knew exactly how young she is until the beauty revealed it a few hours ago.
Showing off her passport in an Instagram post, Diamond's girlfriend disclosed that she was born in 1995 and will actually be turning 24 this weekend.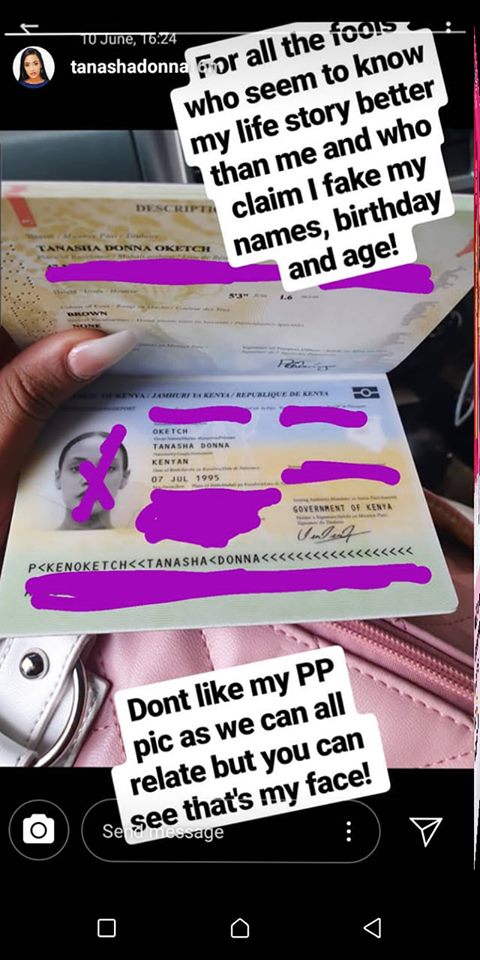 "For all the fools who seem to know my life story better than me and who claim I fake my names, birthday and age!" She captioned the photo.
The news has come as a shock to many fans who thought she was slightly older. The reactions to it have been very funny as some are questioning their life. In such a short time the Kenyan model has achieved so much more than most of her peers including driving her own car and owning her own house.
Tanasha and Diamond have made headlines ever since the pair hooked up. This revelation means that Zari is 14 years older than Tanasha, and we will leave it to you to decide whether the Tanzanian star upgraded or downgraded.