Netball World Cup Fixture
Friday, July 12 2019: England vs Uganda, 9pm
The Netball World Cup starts today, Friday at the Liverpool Arena in Liverpool, England and Uganda's She Cranes will be making their third appearance at the tournament.
The She Cranes first appeared at the world cup in 1979 where they finished 13th. In 2015 the girls returned to the world's netball showpiece after 36 years and they went ahead to put up a bold performance finishing 8th, their best ever.
2019, the She Cranes are set to grace the world platform again with a much more experienced side. The team has developed rapidly over the last few years, rising from 15th (August 2014) in the International Netball Federation's World rankings to seventh in April 2018.
The She Cranes, being current African Netball Champions are tipped to be one of the teams that are capable of causing upsets in Liverpool. They open their campaign against hosts England. Both teams engaged in a trial competition last year in December where England whitewashed Uganda 3-0 but this probably gave the She Cranes more exposure and experience on how to play at the big stage.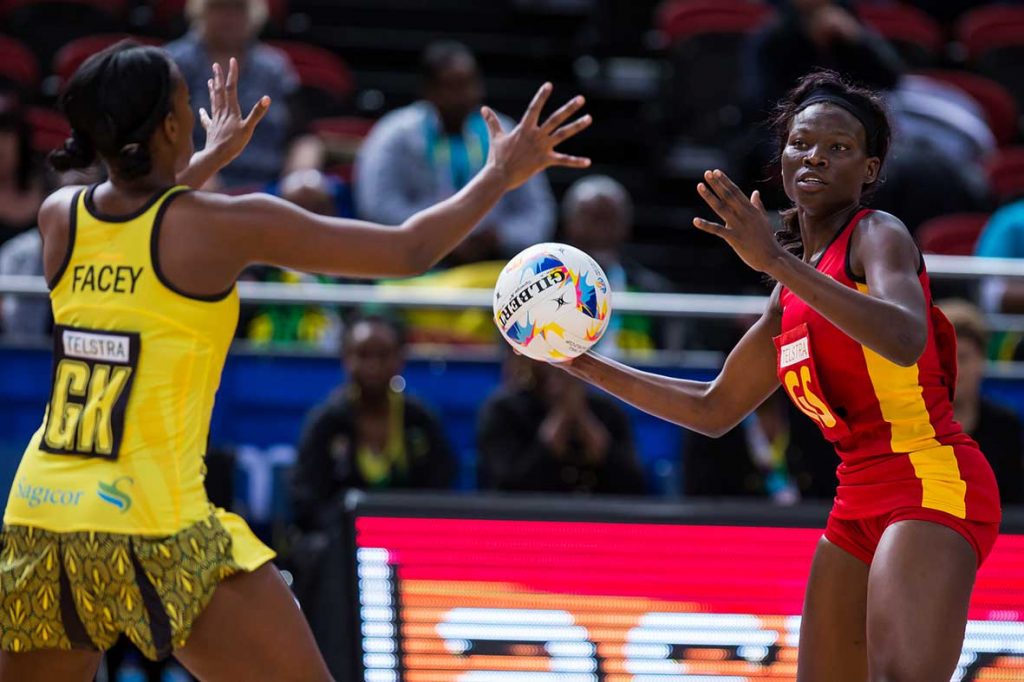 Peace Proscovia and Lilian Ajio are the star players of the team and if the She Cranes are to make any advance, the duo has to be on top of their game throughout the competition.
Format of the competition
The tournament starts with 16 teams competing in four round-robin groups. The top three teams in Group A and B will move through to play in Group F, while the top three sides in Group C and D will move into Group G.
The bottom team from each group in the first preliminary stage will go into Group E and will play off for places 13 to 16. Teams finishing first and second in groups F and G will go through to the semi-finals on July 20, with the top-placed team in each group facing the second team in the other group.
The winners of each semi-final will compete for gold in the final, with the losers playing for bronze and the other remaining teams will compete for final placings from fifth to 16th.
Uganda is in Group D with hosts England, Scotland and Samoa
Squad; Stella Nanfuka, Lilian Ajio, Jessica Achan, Betty Kizza, Rachael Nanyonga, Peace Proscovia, Ruth Nanyonga, Ruth Meeme, Mahayimina Namuwaya, Joan Nampungu, Mary Nuba Cholock.