According to Forbes, the viral smartphone application of Russian origin FaceApp owned 150 million of our faces as of yesterday afternoon thanks to the #FaceAppChallenge.
FaceApp uses artificial intelligence to give people the power to change their facial expressions, looks, gender and now age but at the same time, people have been giving FaceApp the permission to use their pictures — and names — for any purpose it wishes, for as long as it desires.
Remember that part when you clicked okay when the App asked for permission to access your phone gallery? That's where you left most of your powers over pictures the app can access.
FaceApp, now top ranked by App Anie, has been downloaded by over 100m people on Android alone and although the app's terms of service say that people still own their own "user content" (face), the company owns a never-ending and irrevocable royalty-free license to do anything they want with it … in front of whoever they wish.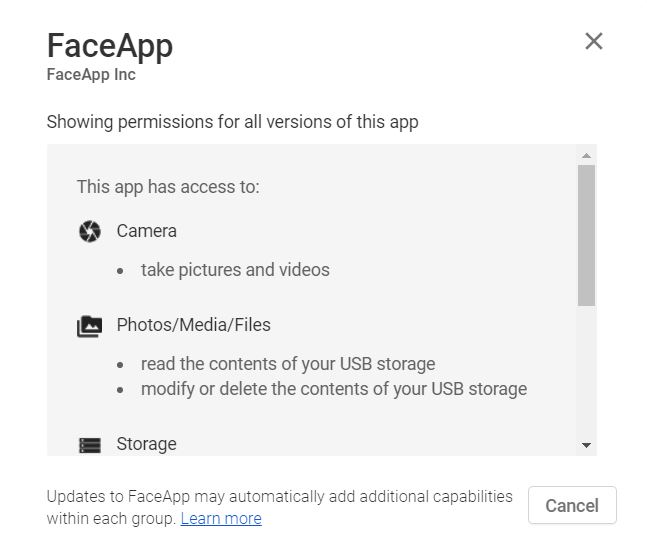 And if we have learnt anything from viral Facebook Apps, the data they collect is not always used for security purposes as we might assume but it is not always stored securely, safely, privately and as a result, data miners such Cambridge Analytica easily access it and use it for completely different purposes.
Kenyan-based sports journalist, Steve Njuguna has been warning his Facebook friends that they should not complain if they find their faces on a billboard along the streets of Moscow courtesy of the FaceApp.
"Once something is uploaded to the cloud, you've lost control whether or not you've given away legal license to your content.
According to the BBC, Senate minority leader Chuck Schumer has asked the Federal Bureau of Investigations (FBI) to open an investigation into the App.
"I have serious concerns regarding both the protection of the data that is being aggregated as well as whether users are aware of who may have access to it," his letter reads.