Pius Bigirimana, the current Permanent Secretary in the Ministry of Gender, Labour and Social Development has been moved to the Judiciary with immediate effect, Matooke Republic has learnt.
Bigirimana will replace Kagole Kivumbi who has been sent on forced leave pending corruption allegations into irregular appointments and embezzlement of funds in the third arm of government.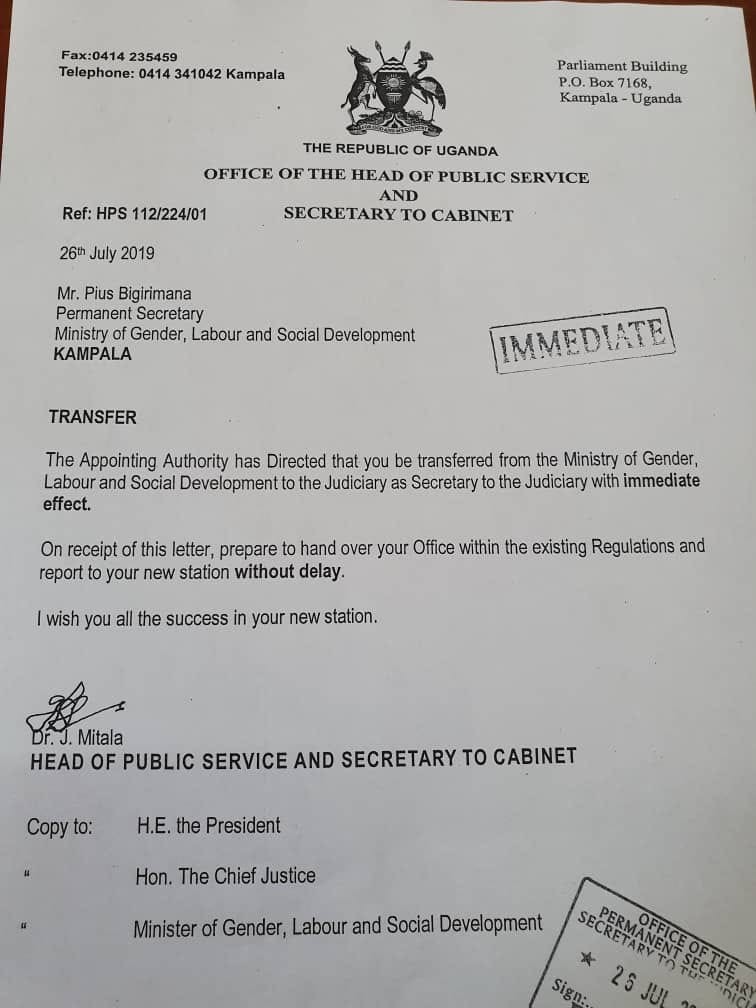 Kivumbi pleaded innocent before the Parliamentary Public Accounts Committee (PAC) in July 10, 2019 but the Chairman, Nandala Mafabi insisted that he had cases to answer. In a handover letter written by Kivumbi, his forced leave starts Friday, July 26 while his succesor will take office on July 29, 2019.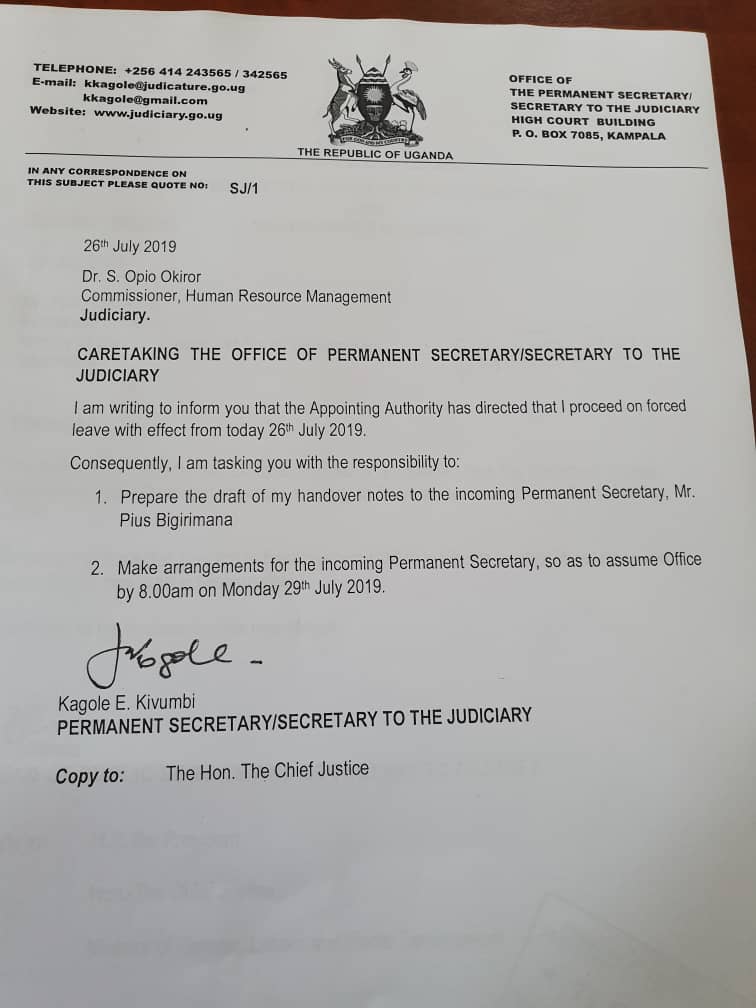 Ugandans not amused
Ugandans are however not pleased with Bigirimana's appointment saying that his own intergrity is questionable and not the right person to take the Judiciary forward. It should be remembered that Bigirimana has been named in numerous corruption scandals, some dating as far back as 2012.
"Movement of the corrupt man from Kisoro from Youth Livelihood and Women Entrepreneurship funds is good for Uganda. Looking forward to seeing how the judiciary is going to handle him," Jannette Mugisha, a political analyst said.
"Bigirimana is the new secretary to the Judiciary? Ayi katonda Oh God)! What did Uganda do to you?" wondered Drew Ddembe upon receiving the news.