Though the list of prominent Ugandans who claim to be threatened by mafias in government is becoming too long, former Vice President Prof Gilbert Bukenya cannot be forgotten as the first government official who came out to announce the presence of mafias in government.
In 2005, Bukenya said the mafias were planning to take him down as his life had been put in danger.
During an interview with a local Television yesterday, Bukenya revealed that the said group of mafias is politically connected, very powerful and work closely with President Museveni.
The former Busiiro North MP said the group has a strategy of fighting anyone who is not in their circles but has good designs for Uganda.
"You cannot survive them if you are hardworking. They always find a way of ruining your image both in the public and on the side of the president," Bukenya said.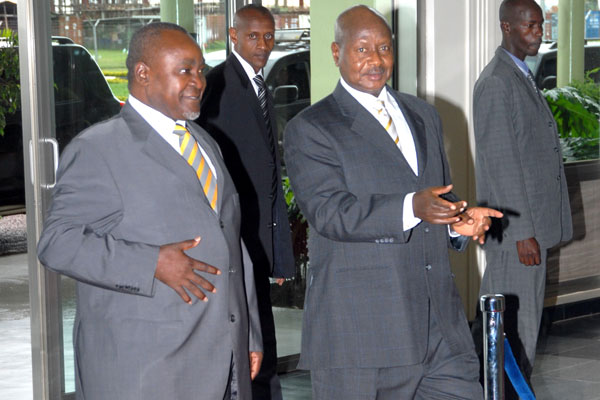 Bukenya recalled when he toured Uganda preaching good commercial farming methods but the mafias plotted internal struggles against him.
"Mafias ruined all the good plans I had for Uganda," he said.
Bukenya disclosed that the mafia cartel is not terrified of sacrificing the lives of Ugandans to keep their mission intact. He said that their mission is to succeed Museveni at all cost.
"They're on standby, ready to take over power after Museveni," Bukenya stated.
Bukenya's comments come after Minister Evelyn Anite came out last week to say that she is receiving death threats from mafias in government over her involvement in the pushing for the auditing of UTL.