Yesterday, Twaweza East Africa through its Uganda branch released its findings using citizen's views and experiences on water, sanitation and hygiene (WASH) under the theme "Leaving no one behind; addressing inequalities in WASH service delivery."
The event held at Silver Springs Hotel Bugolobi was in partnership with Uganda Water and Sanitation Network (UWASNET) and other development partners like GIZ (Germany – Uganda cooperation), EU, World Vision, USAID among others.
The brief released highlighted 11 insights about Uganda's WASH experience elaborating different water sources in Uganda, the means used to collect it, where it is collected and how water is directly connected to sanitation and hygiene.
The key findings are:
3 out of 4 households access water from an improved source, although there are big differences between richer and poorer households, and between urban and rural areas. Urban households access most of their water from piped improved sources whereas those in the rural areas access it from other sources that are otherwise not so healthy.
Notwithstanding the above, the survey conducted by Twaweza's Sauti za Wananchi showed that there has been a steady increase in access to improved water sources in rural areas over the last two decades.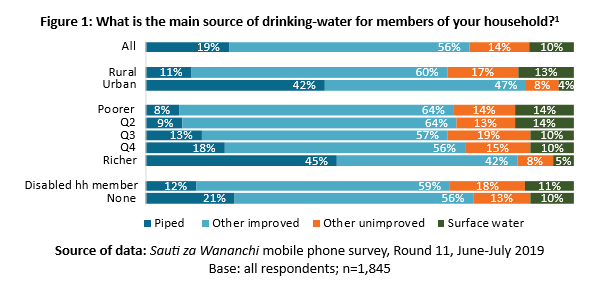 Other findings show that 8 out of 10 households in Uganda harvest rainwater and those that don't said that they lack iron sheets. Of those that harvest rainwater, 38% of them use jerrycans, 23% use tanks, 13% use basins, 11% use pans, 11% use buckets and other means.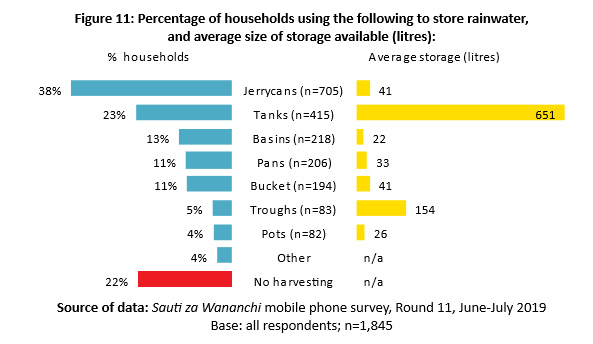 A more important statistic worth mentioning is that 2 out of 3 households treat their water to make it safer to drink, boiling being the most common method used. Concern was drawn to using unboiled water for brushing teeth though, as this can cause waterborne diseases.
It is impossible to discuss water and not discuss hygiene and sanitation. The survey found out that households with flush toilets and other improved latrine facilities report lower incidence of waterborne diseases than households with unimproved latrine facilities.
Members of Parliament on parliamentary committees for water and environment as well as the commissioners from National Water and Sewerage Corporation and Ministry of Water and Environment were in attendance and gave in their reactions on the report.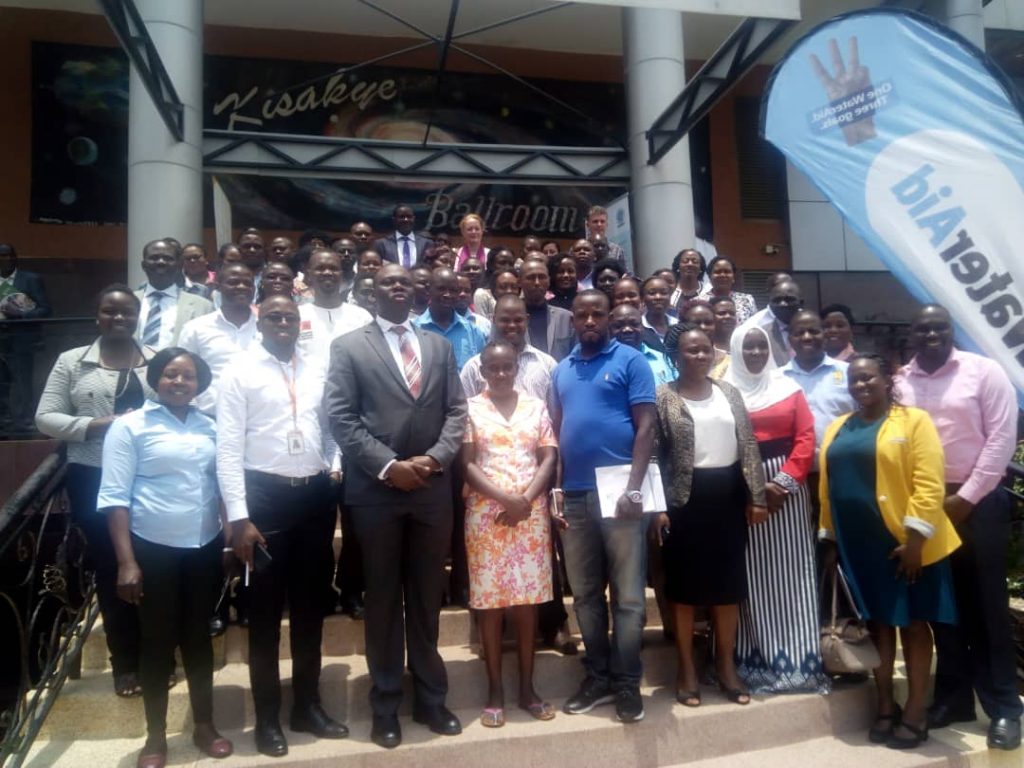 "Citizens have raised issues on the prices of water and as government we are going to look into this to make sure everyone has access to water," said Eng. Joseph Oriono Eyatu, Commissioner Rural Water Ministry of Water and Environment.