World Football governing body, FIFA has banned FUFA President Moses Magogo for two months and fined him CHF10,000 (about Shs37 million) for breaching its code of ethics.
Magogo has been found guilty for the resale of the 2014 FIFA World Cup tickets. FIFA said it has been investigating Magogo since July 23 2018.
In an official statement, FIFA said, "In accordance with art. 67 par 1 of the FIFA Code of Ethics, the parties have mutually agreed on the following sanctions: A fine of CHF10,000 and a two months ban from taking part in any football related activity at national and international level."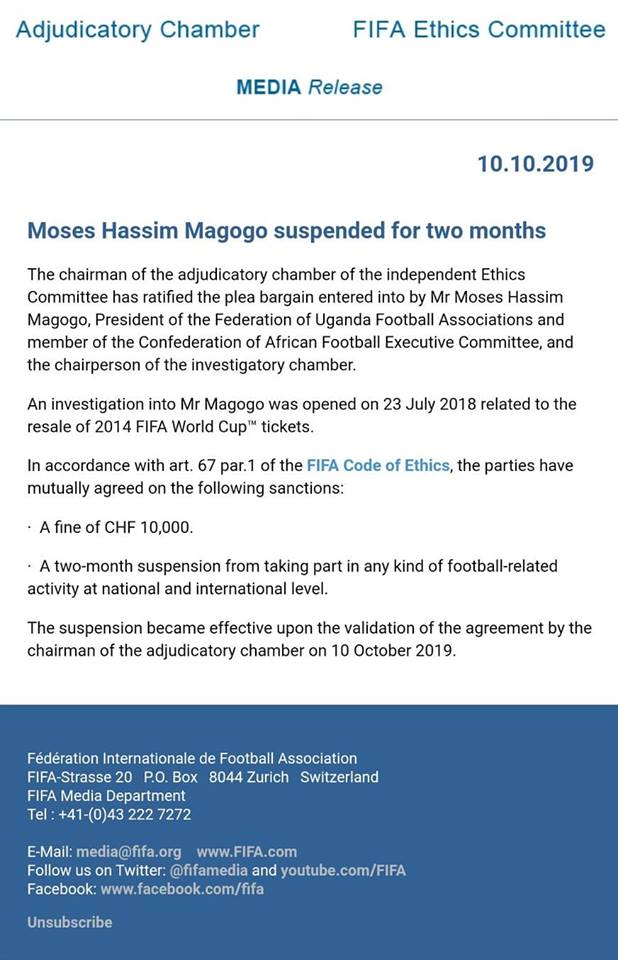 The statement also noted that his suspension is effective today Thursday, October 10, 2019.
A week ago during the 95th FUFA Ordinary Assembly in Adjumani, West Nile Region, Magogo announce he was stepping down as FUFA President to allow the above investigations to go on. The federation's first vice president Justus Mugisha is currently in charge.