Local football governing body FUFA President, Eng Moses Magogo has hit out to his haters for failing to use the right and lawful means against his FUFA regime.
While delivering his end of year message at FUFA House in Mengo, Magogo claimed how many people think that his success at FUFA has been by luck.
"We have made our way up. Our journey did not start yesterday. If you want to be part of FUFA, be part of the game first and football will pick you," Magogo said.
Magogo bragged that his success at the helm of FUFA is the reason he has many enemies.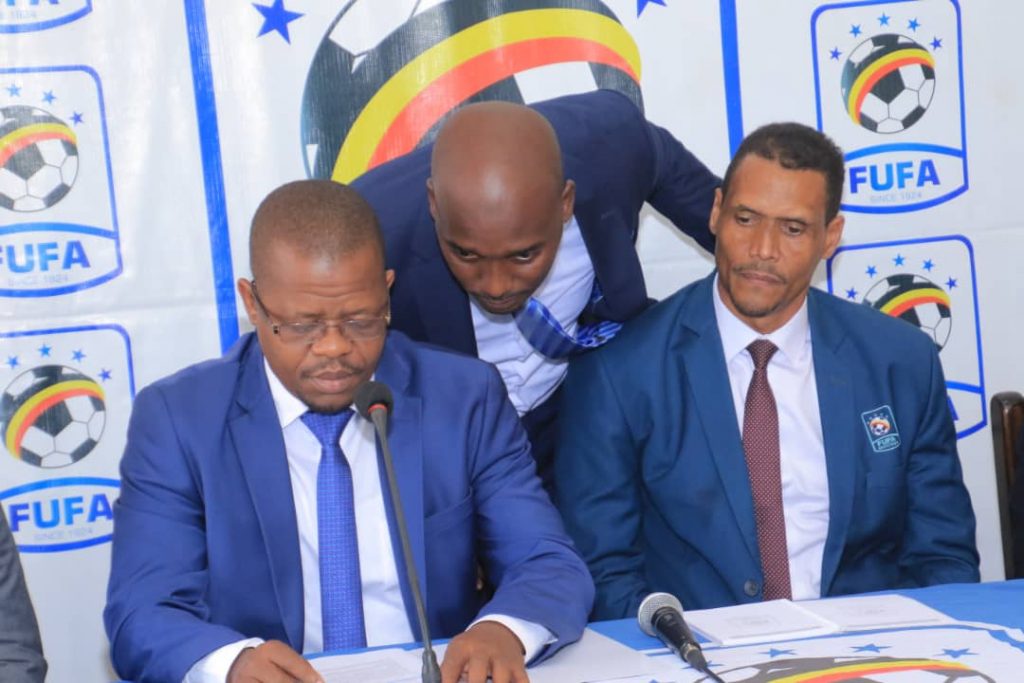 "There are people who are not comfortable with the progress of the game and would do anything to satisfy their desires," he said.
"My advice to whoever is interested in football leadership especially the office of the President, go to the FUFA delegates, provide an alternative manifesto and become the President not fighting the incumbent," he added.
Magogo once again used the address to explain more about his ticket saga case. He explained that there are two ways through which people access the World Cup tickets, buying them online, and acquiring them through the Football Family Tickets.
He said for this case FUFA acquired them through the privileged Football Family criteria that comes with regulations and restrictions.
"I want to dismiss the common belief that the tickets were given to FUFA by FIFA to give to the public at no cost. The tickets are sold to FUFA meant for only FUFA and its partners," he said before stating that the mistake that led to his woes as the leader is he failed to follow up on the people who received the tickets on behalf of FUFA as required by FIFA.
Magogo said that only this year, FUFA has registered numerous successes which include; Uganda Cranes playing at AFCON in Egypt and advancing to the knockout stage. Cranes also qualified for CHAN 2020 before winning the CECAFA Senior Challenge Cup a week ago.
The U15 Boys won the CECAFA Championship in Eritrea, U17 Girls won CECAFA and COSAFA Championships and Crested Cranes won bronze at the CECAFA Senior Women's Championship in Tanzania.
Magogo hinted on the upcoming developments in 2020 and among them is building a stadium in Lugazi and offering medical insurance to all the players in the Uganda Premier League.
The insurance will cater for injuries and compensation for permanent disabilities as a result of injuries.