Ever since locusts were sighted in Karamoja sub-region on Sunday, government and the general public have been in some kind of panic thinking about the worst that could happen as these locusts are known for eating everything green and causing famine in the process.
By Monday, government had already deployed 2000 UPDF soldiers to the Karamoja sub-region to fight them, and at midday same day, pesticides were airlifted to the same region that were to be sprayed to the locusts. This was done as government is still in negotiations with Kenya to procure planes that will spray the pesticides.
We have treated locusts as the biggest problem Uganda has ever faced, and we have tackled their invasion with everything we have. Although this is the case, questions have been raised, like, are we fighting the real locusts? Are locusts even there? Are the sighted locusts, their magnitude, and damage worth all the money government has allocated, and already spent thereof?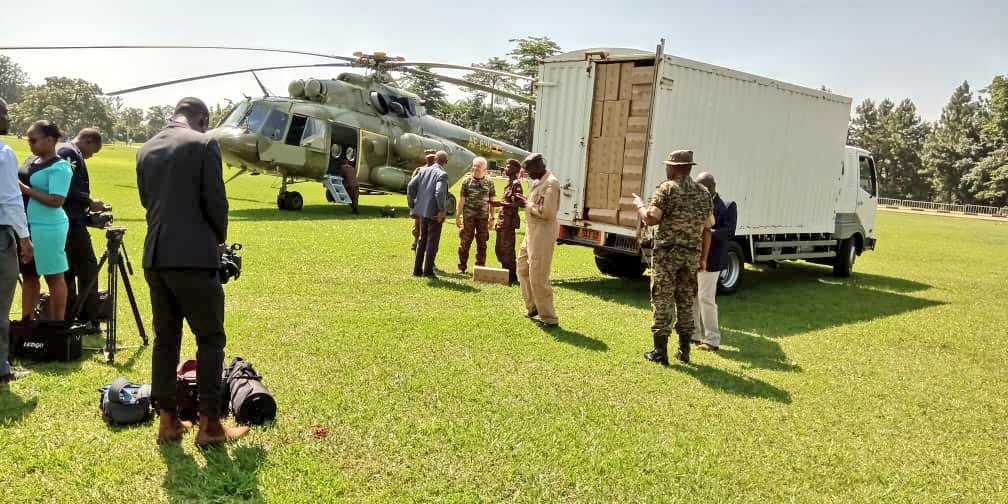 The majority of the 'woke' Ugandans think this might be a move by the mafias to swindle money from government in the guise of fighting locusts.
We did not want to go by the 'woke' Ugandans' take on the mighty invasion, so we reached out to Kumi Municipality Member of Parliament Hon Silas Aogon to tell us the magnitude of the locust invasion in his municipality.
"As we speak now, there are no locusts in Kumi. Most people are passing along these stories which are just speculation," Aogom told Matooke Republic. He further said that although they have been reported to be in other districts, there are questions to be asked whether their numbers and damage is worth all the Shs22 billion spent by government.
"The whole thing has been speculation. We need people who are highly technical, using the resources we have sufficiently and efficiently. There is no money to waste. I am not saying we don't fight the locusts, but we need to make sure every coin matters and we are getting value for money," Aogon added.
The Kumi Municipality MP also wondered why government is running around with locusts now yet the Ministry of Disaster Preparedness is mandated to be prepared for such disasters before they happen, instead of preparing after the disaster has hit.
Aogon's comments come at a time when the Chief Administrative Officer (CAO) for Amudat district Wasswa Masokoyi said yesterday that by the time locusts left Amudat for other districts, they had caused little or no damage.
The question remains, has the locust invasion been worth the Shs22 billion allocated?