Ahead of the Jinja rally this weekend, Rajiv Ruparelia has registered a unique addition to his rally fan base and that is singer John Blaq. The Tukonekitinge singer will be the 'Cheerleader' of Team Rajiv as Rajiv and his co-driver Enock Olinga hope to bounce back following the unfortunate incident in the Mbarara Rally that forced the crew to drop out of the rally.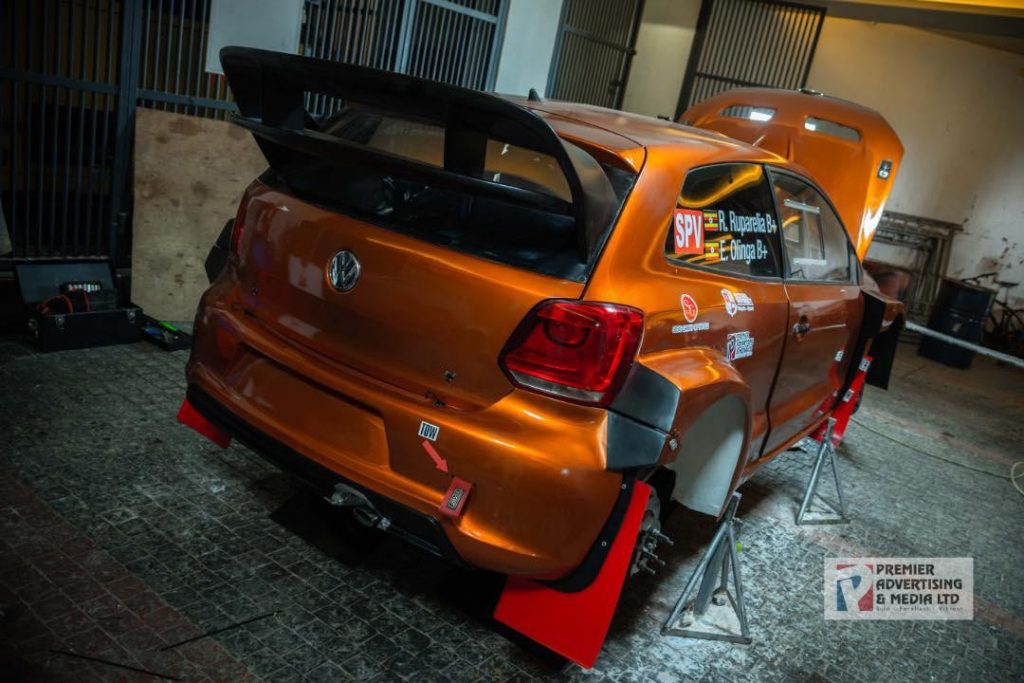 Rajiv and Olinga in their Volkswagen Polo Proto were in position one on day one after posting 13 minutes, 17 seconds and 74 microseconds but over two weeks ago, things didn't go well with them as their vehicle broke down hence not finishing the rally.
After the incident, Rajiv vowed to bounce back stronger and we can confirm his Volkswagen Polo Proto is in very good mechanical condition after undergoing thorough repairs that even saw its colour changed from white to orange.
The Jinja event will have eight stages covering a total competitive distance of 154.5 kilometres including a super special stage at Kakindu stadium. The event has attracted a massive entry of over 45 crews.
The Kyabazinga of Busoga, His Majesty William Wilberforce Gabula Nadiope IV, is expected to feature in the Jinja rally, not as a spectator but as a guest driver.