Over the Easter weekend, East African music heavyweight Dr Jose Chameleone was involved into a heated verbal exchange with Uganda Revenue Authority (URA) agents just as he was making his way to BBS Terefayina to perform on their Live TV show dubbed 'Easter Camuka.'
The cause of the misunderstanding, as widely reported in the media was the fact that URA enforcement team sought tax clearance documents of Chameleone's Land Cruiser V8, a car that was gifted to the 'Baliwa' singer by Achai Wiir, a businesswoman in South Sudan, and it has borne the South Sudanese license plate to date.
Chameleone kept on saying he didn't have the documents on him at that time, and asked to be allowed to make the performance and would sort out the issues with the tax collection body later.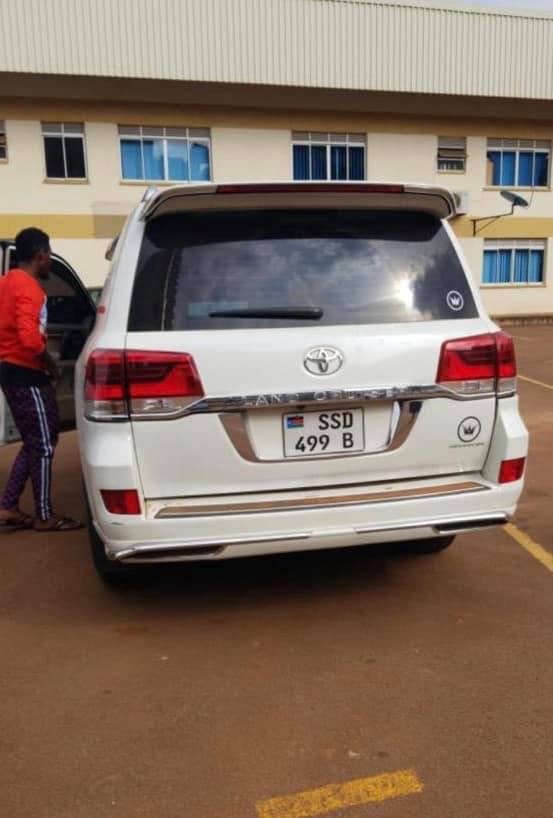 This evening, the musician has come out to apologize for the way he acted that some people noted to be out of control, disappointing, and unbecoming of the Kampala Lord Mayor hopeful.
"I wish to state, that as a person, in my celebrity capacity and as a leader, I have values I stand for, and I get disappointed every time I fail on them, just like that time. Therefore, for all of you my people who felt that I fell below your expectations, I'm sorry. I'm just human," Chameleone posted on his official social media pages in a seven-point statement.
The musician has gone ahead to say that the car was handed over to URA for scrutiny as requested and that his team is cooperating with them to ensure that the matter is resolved amicably and all dues are paid accordingly after verification and assessment.