Embattled Jinja Resident District Commissioner (RDC) Eric Sakwa has been interdicted from office after he was charged with manslaughter last month.
In a letter from Kakanda Yunus, Secretary in the Office of the President dated May 4, Sakwa was ordered to stop exercising his duties as the RDC of Jinja with immediate effect.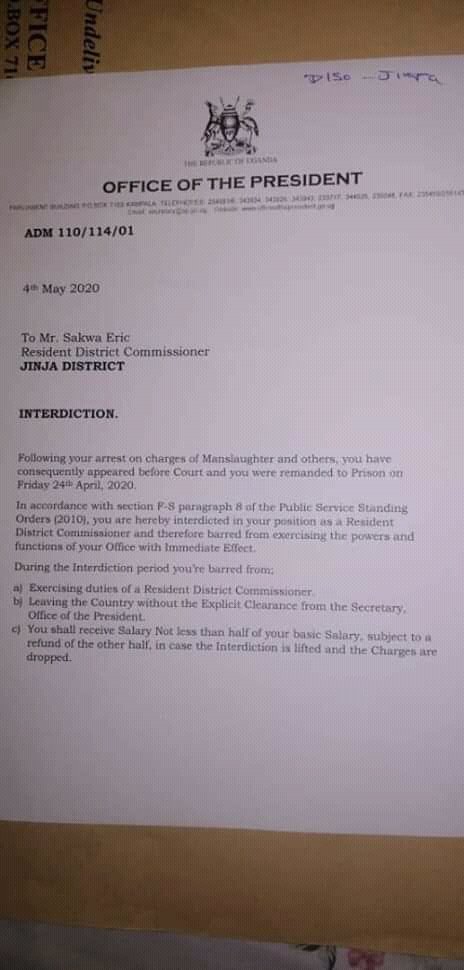 Besides leaving office, he was told to also handover any government property that was in his possession to the Jinja District Internal Security Officer (DISO).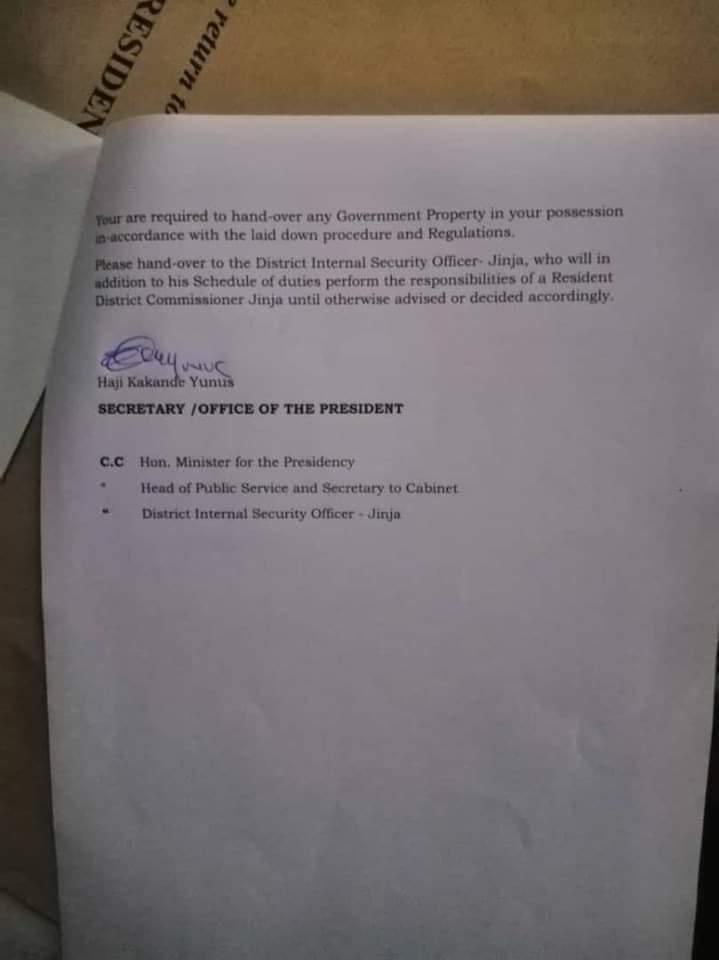 Following a successful bail application, Sakwa was on April 30, 2020, released from prison and he immediately resumed his work as RDC.  
Sakwa together with two others namely; Bazimbyewa Bumali alias Chris Umar Dindodi, 19, a mechanic and Mohammed Simba alias Meddie, 31, and a businessman in Jinja are accused of unlawfully causing the death of Charles Isanga, a businessman in the area between March 22 and April 17, 2020, at Lwanda Village in Jinja District.
Sakwa and colleagues are also accused of theft of Shs80,000, three crates of beer, eight trays of eggs, sachets of waragi and soda all valued at approximately Shs429,000, still the property of the said Isanga.