Contrary to the current belief that Nansana has just got out of the darkness recently after being bantered on social media in the last few days, Nansana has been a popular town for ages, attracting people to live and do business in the ever-expanding town along Hoima Road in Wakiso District.
Matooke Republic has compiled a list of things that make Nansana famous, in no particular order of course.
Masitoowa trading center
If Nansana was a country, Masitoowa would be its capital city. Masitoowa, which loosely translates to "Stores," is like the founding trading centre around Nansana.
Irankunda Kristen, who has lived in Nansana for over 15 years, told us that the centre got its name from the many big grocery stores and shops in the area, serving as a one-stop centre for all home needs. People from surrounding areas like Namungoona, Nabweru, Naluvule regularly shop or run businesses at Masitoowa.
Due to its popularity and the multitudes of people it serves, businesses like street food vendors, bars, restaurants, salons, plus taxi and boda boda stages have thrived.
Pastor Bugembe's Light the World Ministries church
One of the most famous pastors in Uganda due to his music and all-inclusive way of preaching the word of God, Pastor Bugembe attracts thousands of people to his Light the World Ministries Church in Nansana seeking salvation. Bugembe is not the "come for miracles" kind of pastor, but he has quite a big following. The Church was started in 2004.
Affordable housing
Nansana is a stone's throw away from the City Center, Kampala, but it still has affordable housing for rent. Due to the fact that it upgraded status to a Municipality, there has been an improvement in housing facilities as these are supervised by the Town Council's urban planning division, but they still remain affordable. Which takes us to the next item on our list…
Big population
Affordable housing is directly connected to a big population. Nansana is famous for being highly populated. According to the 2014 Census, statistics from Uganda Bureau of Statistics (UBOS) revealed that Nansana had a population of over 365,000 people, but that has grown over the years to about 380,000 people, making it the second populous urban area after Kampala.
See, that is why it is easy to hear more people saying they live in or around Nansana than any other town outside Kampala.
The night life
Just like any other urban area, Nansana does not sleep. The nightlife is alive and kicking. Nansana serves as the night 'happening' spot for most people along Hoima road.
With iconic clubs like Club Icon (see what I did there?) located at the heart of the town at Masitoowa, to the legendary Jenina pub that was a hit during the early years of comedy group Amarula Family that would draw in crowds performing there, Nansana's nightlife is what this generation wants to call 'lit.'
In the new age, Irankunda tells us that Nansana's partiers throng clubs like Big Zone, Meeting Point, and Red Carpet Club, among others. This brings us to the next item on the list…
Ladies of the night
Ok, truth is Nansana is not really on the list of famous 'red-light districts' in Uganda but it has a group of ladies that serve pleasure in the night. They stage their 'goodies' around Masitoowa to attract customers.
Hotel Ivory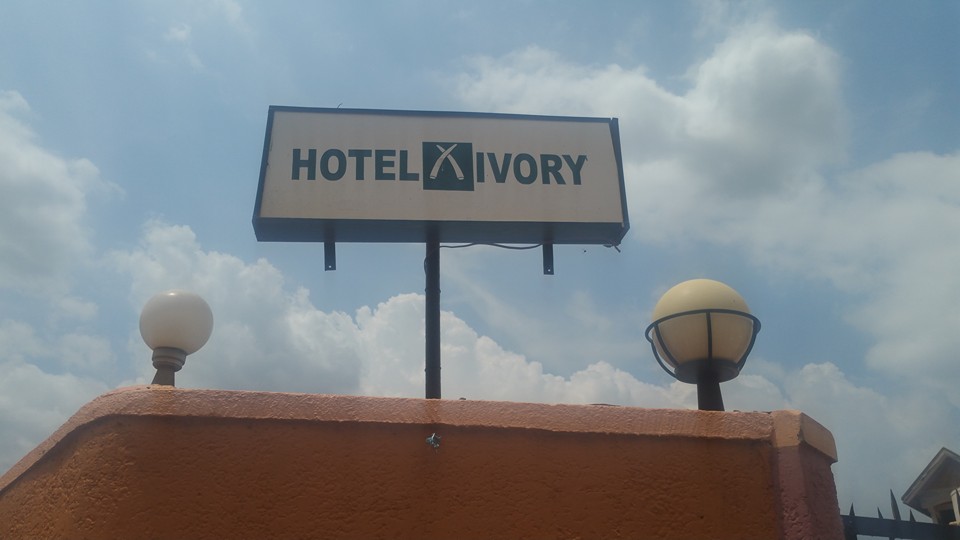 Just a few meters after Masitoowa as you are heading to Wakiso, you will see two sculptures of elephant tusks on the road that leads to Hotel Ivory. Although it is a three-star hotel, Hotel Ivory is one of the oldest hotels in Nansana. Irankunda told us that it exceeds the 15 years she has lived in Nansana.
Crimimal gangs
Nansana has for long been associated with crime. On February 17 this year, Police Spokesperson Fred Ebnanga said that Nansana is the crime capital of the Kampala Metropolitan area.
"Nansana has the highest criminal cases in Kampala Metropolitan policing area. Most of the car thieves and robbers are based in Nansana," Enanga said.
Enanga's revelation was not news though. Nansana inhabitants know that you must have four eyes to survive in the town – two in front and two at the back – as sometimes robberies can go on in broad daylight.
From around 2014 until his transfer, outspoken Police officer, now late, Muhammad Kirumira set out to put a stop to the criminal gangs that had made life in Nansana, Kampala and the surrounding areas a living hell.
Kirumira would soon find himself in the middle of a deep criminal gang pit that was, as a source also a resident of Nansana told us, was connected and protected by those in higher positions in the Police.
"These gangs had connections. They would do their criminal activities and get away with them. So Afande Kirumira made it his personal goal to unearth those gangs and expose them to the public, which he tried to do. Unfortunately, he was alone in that fight and he decided to quit the Police since he realized even the Police itself was full of rot and the criminal gangs were connected to the Police," a source told us.
Sizzaman's Angela
We had to save the best for last. This story about Nansana would be incomplete without including this banger from Sizza Diktionary. Even the Angelas from Nansana would be mad at us.
The year is 2011, and an up and coming dancehall musician by the name of Sizzaman who is looking for a breakthrough song lands on a woman named Angela from Nansana. He gets inspired, writes a song about her, records it and it turns out to be the anthem of the year.
Angela was so big that it launched Sizza's music career, made Nansana more famous, and its people prouder of coming from there.