As per President Museveni's directive that every person aged six and above will have to wear a face mask before appearing in the public to prevent the spread of coronavirus, numerous private and public companies set out to start making face masks and other personal protective equipment for the over 35 million people in that age category.
Today, Buganda Kingdom has launched their own line of face masks for the people to wear in public as directed by the Ministry of Health, at an event officiated by the Katikkiro of Buganda Charles Peter Mayiga.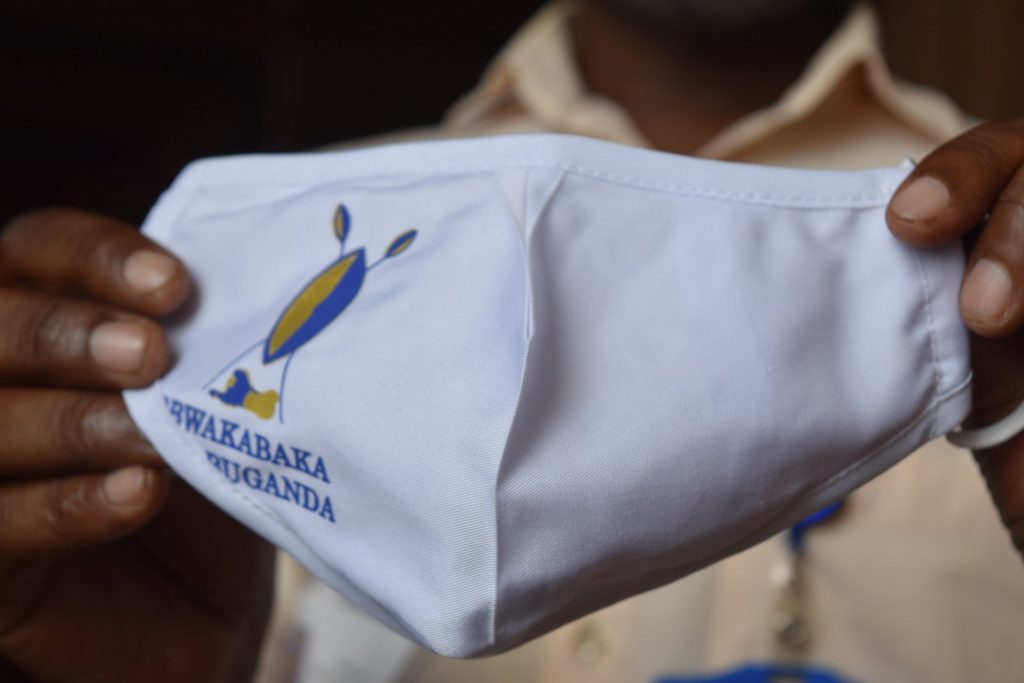 At the launch, the Katikkiro revealed that masks will be made in variations of different clans in Buganda, counties, and the Kingdom's departments of administration. Each mask will cost Shs2000.
Mayiga has asked the public to abide by the government's directives to safeguard themselves from contracting the virus, because "taking Buganda back to the top should be done by healthy people."
In the same line of masks, yesterday President Museveni said that government will start distributing free masks to Ugandans by June 10.