The State Minister for Health in-charge of General Duties Robinah Nabbanja has applauded Shanitah Namuyimbwa alias Bad Black for her role in the fight against COVID-19 pandemic.
According to Nabbanja, Bad Black's sensitization message positively impacted the fight against COVID-19, especially amongst sex workers.
For this, Nabbanja said government will have to reward Bad Black when the battle against COVID-19 is accomplished.
"Bad Black did a commendable job and she has been included on the list of individuals to receive medals," Nabbanja said.
Similarly, Dr Jane Ruth Aceng, the Minister of Health said the Ministry deeply appreciated the work that was done by Bad Black but insisted that she (Bad Black) made the COVID-19 awareness message voluntarily.
"The Ministry of Health has no contract with her, so we cannot pay her government money," Aceng said.
She added, "If there is any misunderstanding, I believe it will be corrected."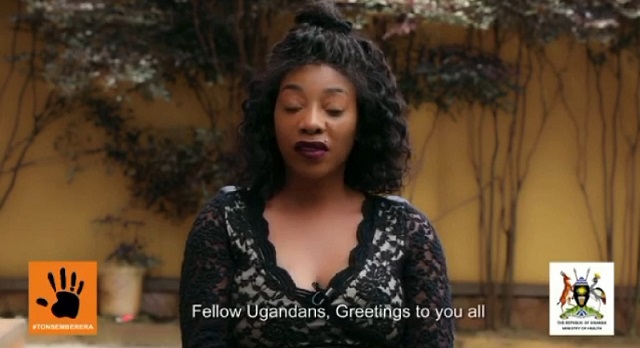 However, Bad Black is adamant that the Ministry of Health will pay her money. Last week, Bad Black came out to demand Shs550 million for the advert she did for the Ministry.
According to Bad black, Kisembo Ronex of Precision Media Ltd acting on behalf of the Ministry of Health contacted her to record a paid COVID-19 awareness message on April 29, 2020.
Bad Black said that she made an oral agreement with Precision Media to meet President Museveni to discuss how much she would be paid for the advert, something that has not happened, yet her recording has been continuously used by the Ministry of Health on all media platforms.