Uganda continues to register new COVID-19 cases on a daily basis, but there's hope to defeat the disease as the country continues to discharge patients that have fully recovered from different hospitals around the country.
Of the 1554 samples tested from the Points of Entry, four truck drivers (two arrived from Kenya via Malaba border, two arrived from South Sudan via Elegu and Ngomoromo points of entry) tested positive whereas five new cases were among the 1148 samples of alerts and contacts. The nine new confirmed cases take the total number of COVID-19 cases in Uganda to 741.
The Ministry of Health has said that 31 foreign truck drivers (24 Kenyans, six Tanzanians, one Burundian) who tested positive were handed over to their respective country of origin for treatment.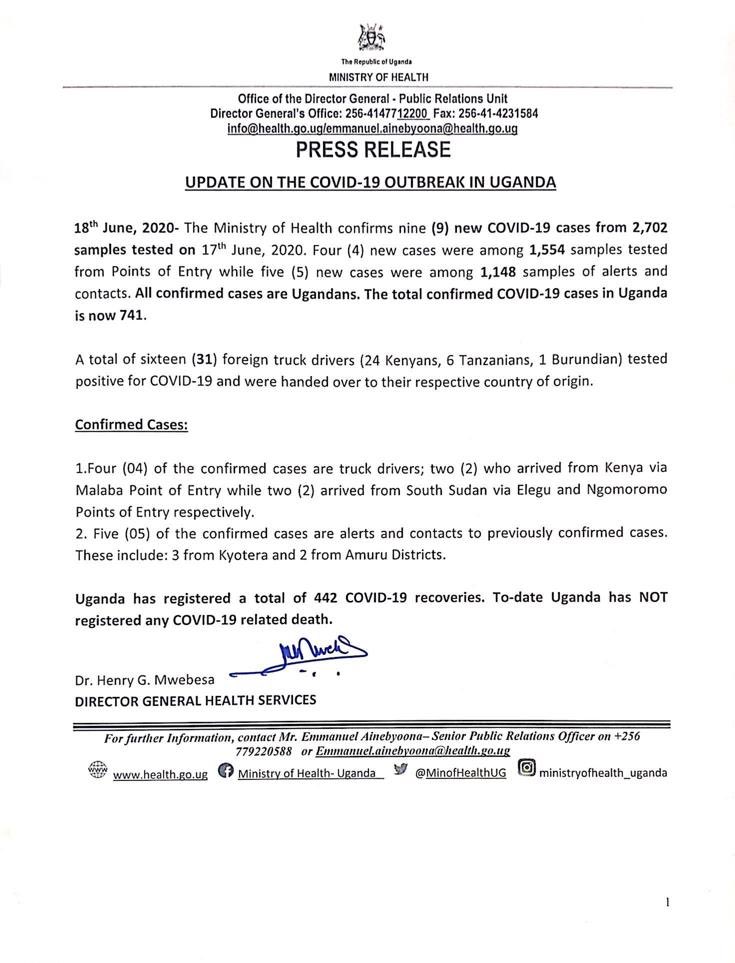 The good news is that two more people were discharged yesterday having made full recovery from COVID-19. This means the total number of recoveries has also risen to 442. Uganda has not registered a single death from COVID-19.