Ministry of Health has received $11 million (about Shs3.7 billion) from Denmark to support the COVID-19 response. According to Dr Jane Ruth Aceng, the Minister of Health, the grant will be used to procure test kits and additional protective gear for frontline health workers in the response.
"Uganda has a great need for testing kits and this grant comes as a boost to our testing capacity. This will help in combing out COVID-19 infections from the communities. Thank you for the support and steadfast partnership," Aceng said.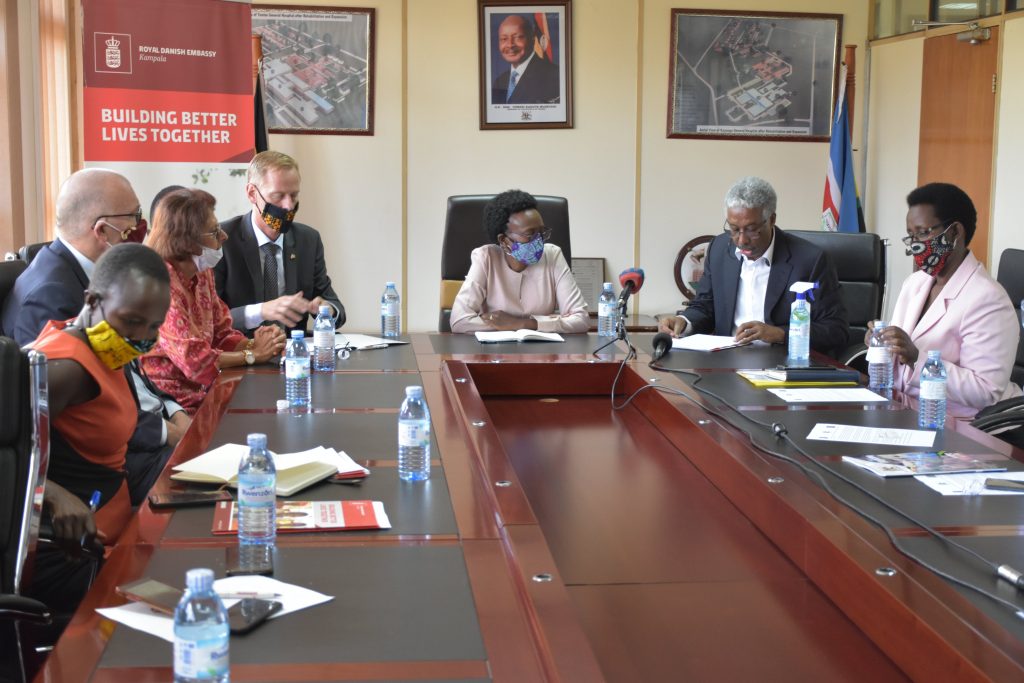 Last week during the accountability reading for the Health Ministry, Dr Diana Atwine, the Permanent Secretary for the Ministry said they needed an additional Shs171 billion to procure new COVID-19 testing kits. She revealed that they had already presented the supplementary budget before Cabinet pending to be presented before Parliament.
Uganda has a total of 805 confirmed cases of COVID-19 as eight new COVID-19 cases were announced yesterday. Total recoveries stand at 717 with no single death.