Out of the 2,170 samples tested yesterday, the Ministry of Health confirmed 19 new cases taking the total number of confirmed COVID-19 cases in the country to 889.
Of the new confirmed cases, 11 are part of the 91 Ugandans who returned from Afghanistan last week on Saturday, June 27, 2020. The Ministry says that these were under the mandatory 14-day quarantine at the time of the test.
The remaining confirmed cases are contacts from previously confirmed cases; seven from Amuru district and one from Kyotera district. The number of COVID-19 recoveries stands at 819 with no deaths confirmed so far.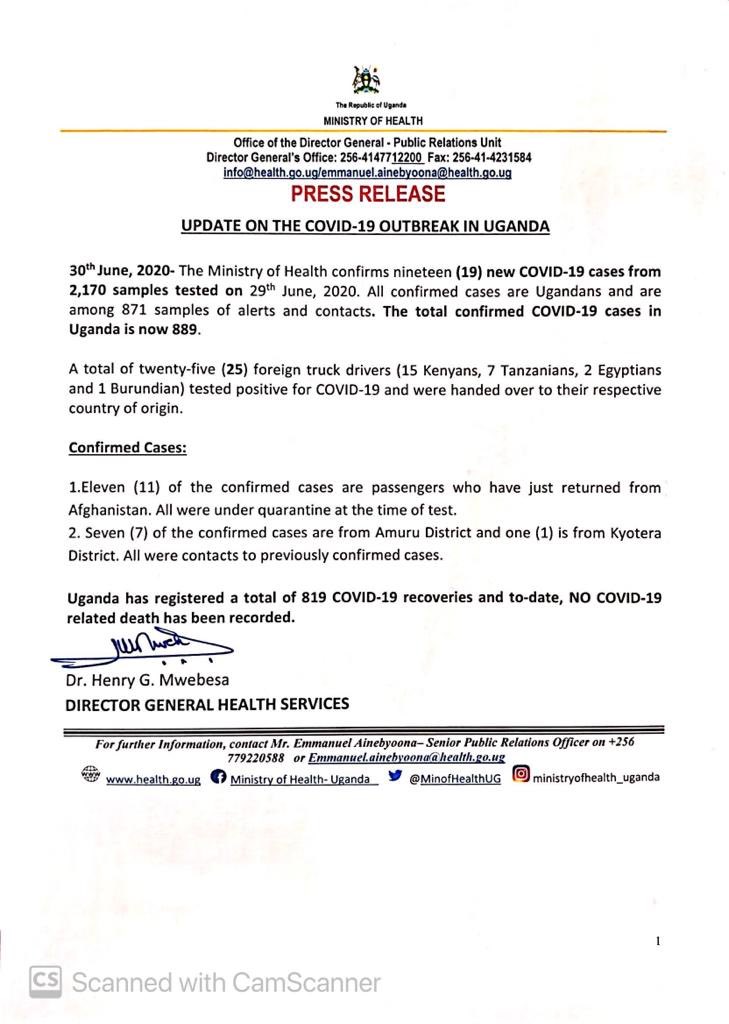 Uganda kicked off the process of repatriating Ugandans that have been stranded abroad ever since passenger flights in and out of the country were suspended in March to avoid importing cases.
Uganda has received returnees from Afghanistan, Sudan, the Netherlands, the UK, and more are expected to return as Uganda Airlines will fly in those in South Africa this week on Thursday, July 2. All returnees are put under mandatory quarantine for 14 days at their cost.