The Ministry of Health has today confirmed four (4) new cases of COVID-19. The cumulative confirmed cases of Ugandans now are 1,069.
Of the four confirmed cases, two are truck drivers who arrived from South Sudan and Rwanda via Elegu and Mirama Hills points of entry respectively. The other two are alerts from Amuru and Tororo districts.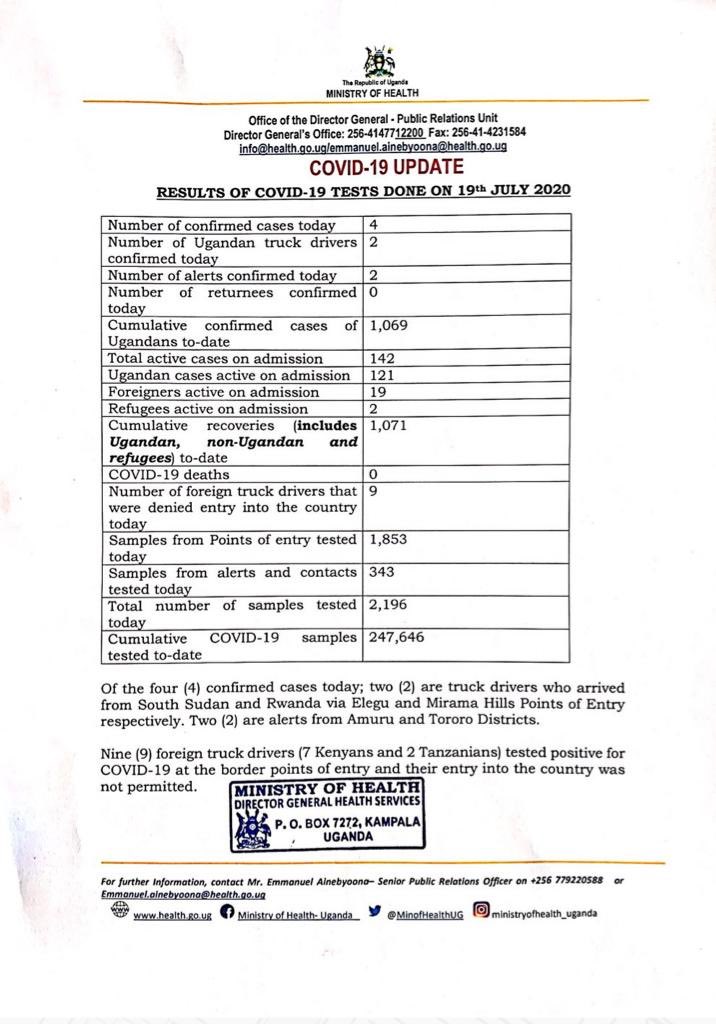 Additionally, nine (9) foreign truck drivers that test positive for the deadly virus were not permitted entry.
Currently, Uganda has registered a total of 1,071 recoveries (Ugandans and foreigners). A total of 142 patients are still receiving treatment from hospitals across the country and these include 121 Ugandans, 19 foreigners and two refugees.
President Yoweri Museveni is expected to address the nation tomorrow on Tuesday, July 21, at 8pm in regards to COVID-19 pandemic situation in the country.