July 28, 2020 – President Yoweri Museveni has been confirmed at the National Resistance Movement (NRM)'s flagbearer and party chairman for yet another term. On the blue side of the town, the Forum for Democratic Change (FDC) is celebrating a double win – they have launched an electoral roadmap and got their man – Kampala's Lord Mayor, Erias Lukwago who ditched his boyhood party; Democratic Party.
The same day at the People Power Headquarters, the new (or not so new) party, National Union Platform launched its members card. The red corner is certainly not messing around as maverick Robert Kyagulanyi alias Bobi Wine takes the political scene by storm. Not only did he sidestep the Electoral Commission to launch a political party, he has eaten into the opposition and attracted seasoned politicians, novices, wannabes and rookies to his camp. In silly English, he is the hot cake.
Guma Jeremiah, an NRM diehard described the July 28 as a day when democracy was exhibited in Uganda. The day, he says, passed without arrests, teargas, military drills and other shenanigans that have come to be expected of the electoral season – and indeed they came. Opposition members of parliament, Betty Nambooze, James Kakooza, presidential aspirant Charles Rwomushana and Bobi Wine's brother Fred Nyanzi were either arrested or locked themselves and slept in the NBS Television studio after security forces encircled Media Plaza while the quadruple participated in the Barometer programme.
Road to 2021
Scientific or not, the 2021 elections have already generated quite the heat. Bobi Wine's political debut despite the lack of experience has been his best weapon – even seasoned politicians and analysts cannot figure him out. While he says his target is to force a re-election by denying the incumbent the required 50% of the vote, he has accumulated clout among the opposition as their best option to end President Museveni's 35-year-rule.
According to political analyst and Makerere University lecturer, Dickson Kanakulya, Bobi Wine's best shot at State House is through a united opposition front. The musician and MP needs to team up with other presidential candidates, Gen. Mugisha Muntu of the Alliance for National Transformation (ANT), Dr. Kiiza Besigye, the default FDC candidate and DP's Nobert Mao to galvanize support.
"Bobi Wine might not be the best candidate but he is by far the most appealing. Their [opposition] best choice is to have him on the ballot and supporting him and then when he forces a re-election, which is very likely, the seasoned politicians like Besigye can now come in. Bobi will have demonstrated that Museveni can lose in an election and demoralized voters will turn up," Kanakulya said.
But with DP's Mao adopting a head teacher attitude towards Bobi Wine by constantly throwing jabs at his inexperience while his own party members flock the latter's camp, ANT firm on having Muntu on the ballot and FDC announcing that a political alliance is unlikely, the hope for a united front has slowly died down. The "United Forces of Change" that Bobi Wine sings and preaches about have been swallowed by intrigue. A shot in their own foot.
Even worse is Bobi Wine has not only eaten into the support of opposition parties, he has also emptied them of their best parliamentary candidates. A DP faction led by Busiro East Medard Lubega Sseggona containing over 5 MPs announced they were backing Bobi Wine while several FDC MPs including Odonga Otto, Robert Centenary, Nabilah Naggayi Ssempala have expressed interest to run under the NUP or Independent. This means that not only will FDC have fewer MPs in Parliament, their financial contributions from Parliament will significantly reduce.
The Lukwago factor
The indefatigable Lord Mayor of Kampala, a lover of defiance and an admirer of Dr. Kiiza Besigye finally joined what many knew was where he belonged – the FDC. He was unveiled in bravado and pomp and welcomed by his senior in the People's Government where he is second in command. Having given the presidency a shot four times, many analysts believe that Lukwago's entry into FDC is opportune to receive the mantle to carry the party's flag as a presidential candidate.
"Lukwago is perfect for the job. He hates Museveni just as much as Besigye does, he has the warrior brand of a fighter, has been arrested a lot times and his role at City Hall has been undermined by the State. If this doesn't fly for FDC supporters, I don't know what does," Ronald Agaba, the founder of Leadership Square Africa (LSA), a political think-tank.
But Morrison Rwakakamba, the CEO of Agency for Transformation (AFT) downplays Lukwago's appeal outside of the Central region arguing that his candidature will only mean that Museveni has only one problem to contend with – Bobi Wine as all the other 45 presidential candidates – including Gen. Mugisha Muntu will hardly raise 5% of the vote.
"Dr. Besigye is faced with a 2021 bitter sweet choice – he goes in and loses the number two spot to Bobi Wine and never recovers or he lets Lukwago go in and scores less than 5% in a scientific election and then he [Besigye] maybe makes a strong comeback in 2026," Rwakakamba argued.
Scientific election – a walkover election for Museveni?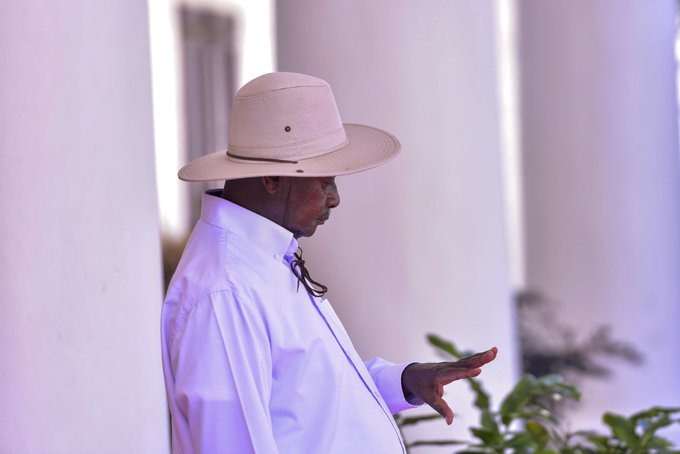 The COVID-19 pandemic has forced Uganda into an election without physical campaigns. Candidates, according to the Electoral Commission will rely on the media – traditional or online to reach their voters. But having enjoyed unfettered airtime during the COVID-19 lockdown, has access to unlimited resources – financial and military, many have predicted a landslide victory for President Museveni.
Scientific or not, many analysts have predicted that this election will be Museveni's easiest ever. The president is the most mentioned person on Twitter since March 2020, has addressed the country over 17 times and his handling of the COVID-19 pandemic has been exemplary. By press time, only two Ugandans have succumbed to coronavirus out of 1,135 cases while 989 people have recovered.
"This is a recovery rate of over 95%, perhaps the best in the world. Why wouldn't Ugandans reward such a leader with a new term," Rwakakamba said.