The Executive Board of the National Unity Platform (NUP) party last evening released the list of approved NUP's Members of Parliament flag bearers for Central region.
Some renowned figures missed outs on the passed candidates lists for various constituencies. Bobi Wine's big brother Eddie Yawe was denied a ticket to contest for Kira Municipality Seat as it was handed to former Kira Young FC boss Jimmy Lukwago.    
CBS FM's Patrick Mujuuka who has been too close to Bobi Wine since he announced his intentions to stand in Nakifuma was also vetted out. Ssimbwa Fred will carry the NUP flag in Nakifuma County.
Beat FM's Katongole Omutongole who lost in 2016 when he came on NRM ticket had also opted to return on NUP ticket and contest for Baale County seat. However, the NUP ticket has been handed to Charles Tebandeke.
Lubega Mukaaku and Mike Mabikke are among the other aspirants who have been denied the NUP ticket.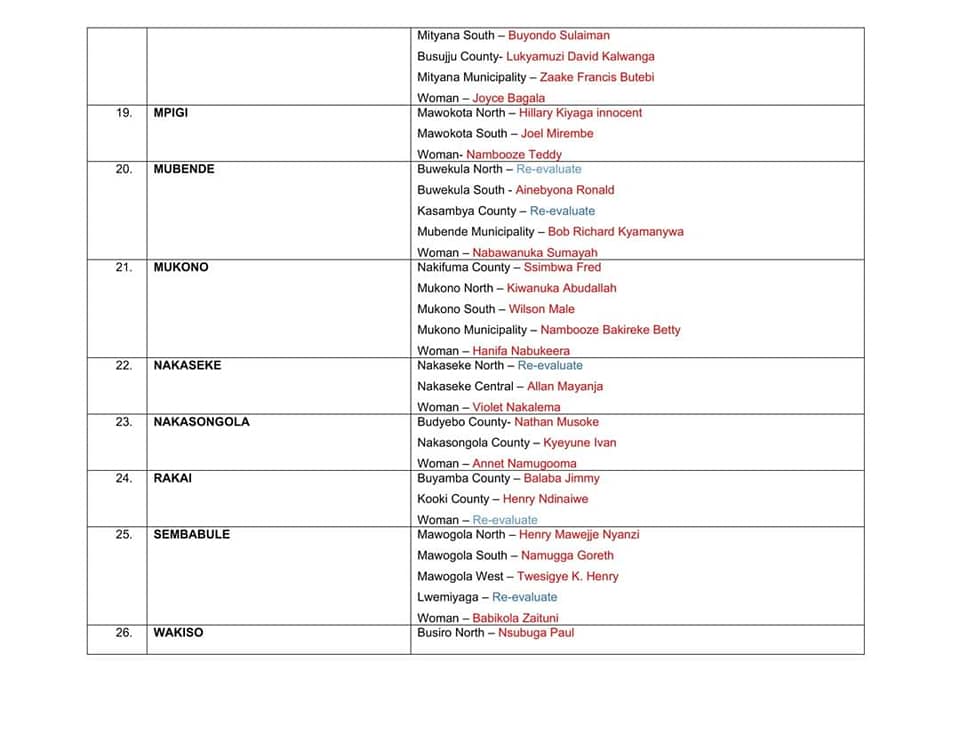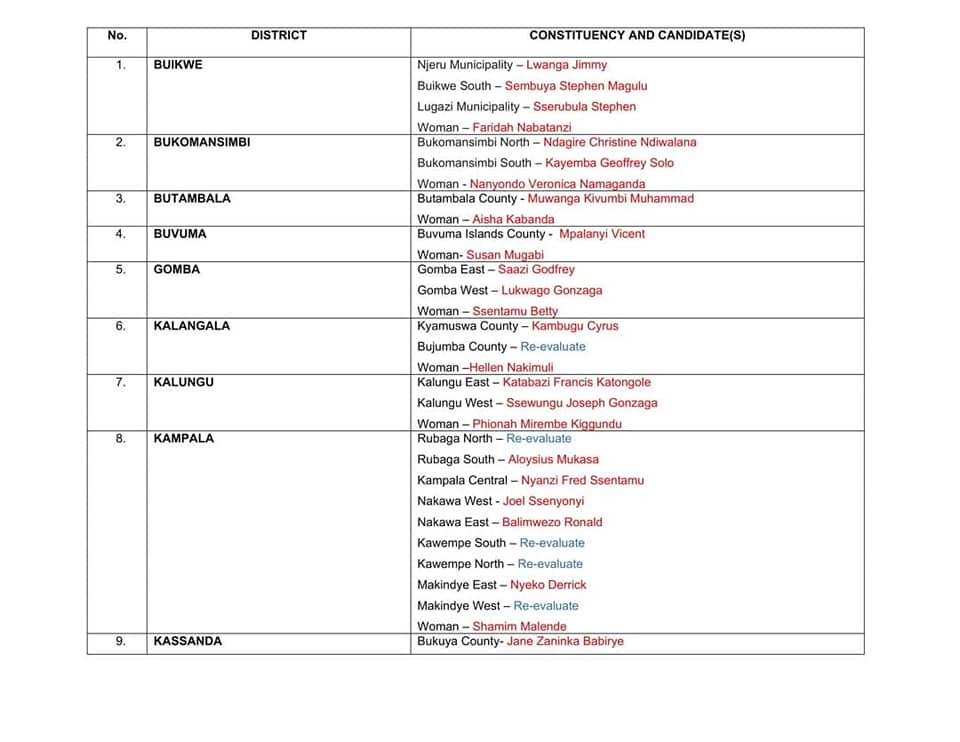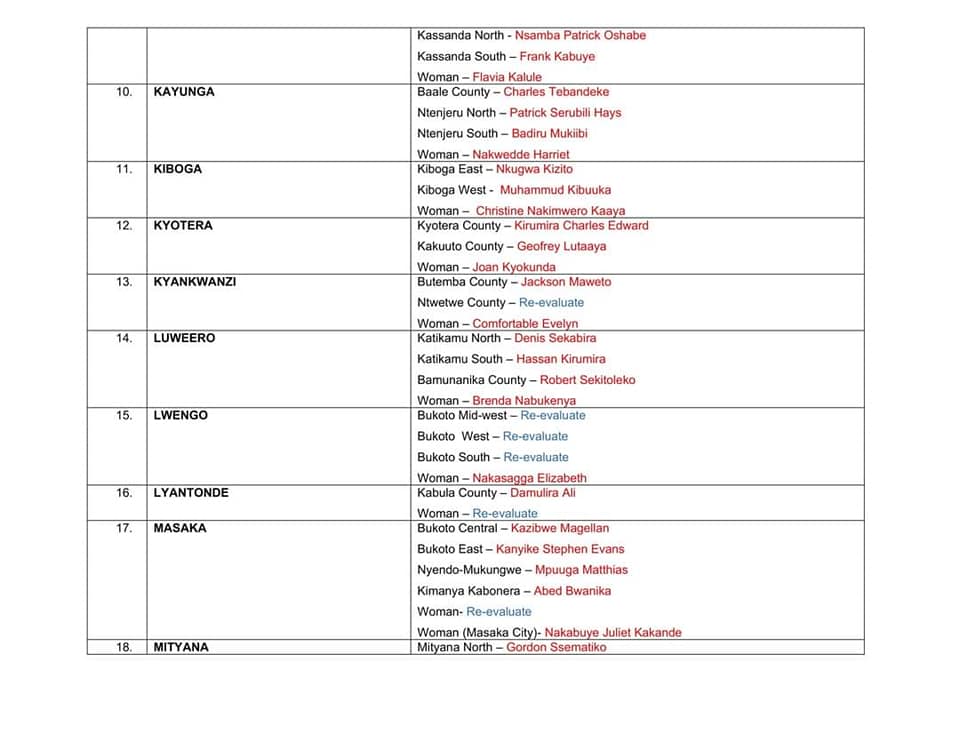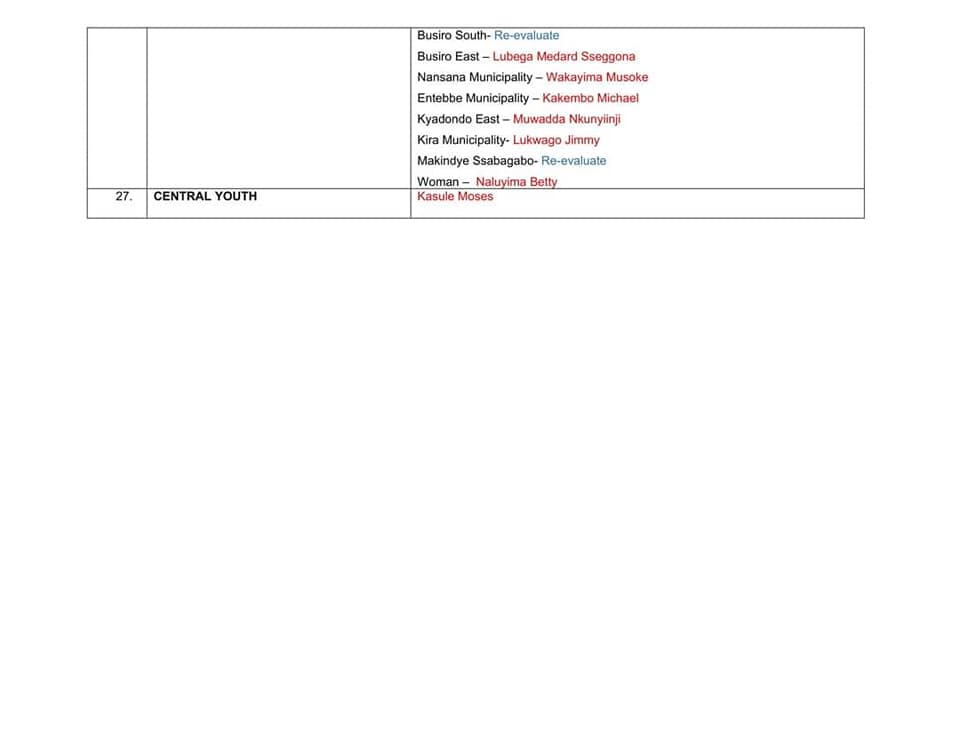 "There are positions whose results were deferred for re-evaluation on account of different reasons. A team supervised by the Deputy President, Central Region is undertaking this task in the next 48 hours," says the committee.
Today the committee will release a list of candidates for the Eastern region, and subsequently for the Northern and Western regions.