Medical Interns under their umbrella Federation for Uganda Medical Interns have announced that they will go on strike next week on Monday May 17 over government failure to honour the promise of increasing their gross pay from Shs950000 to Shs3 million.
In a statement released by their Federation president Dr Lillian Mary Nabwire, the interns said they will be putting down their tools because the government has continuously failed to fulfil its promises to the young medics.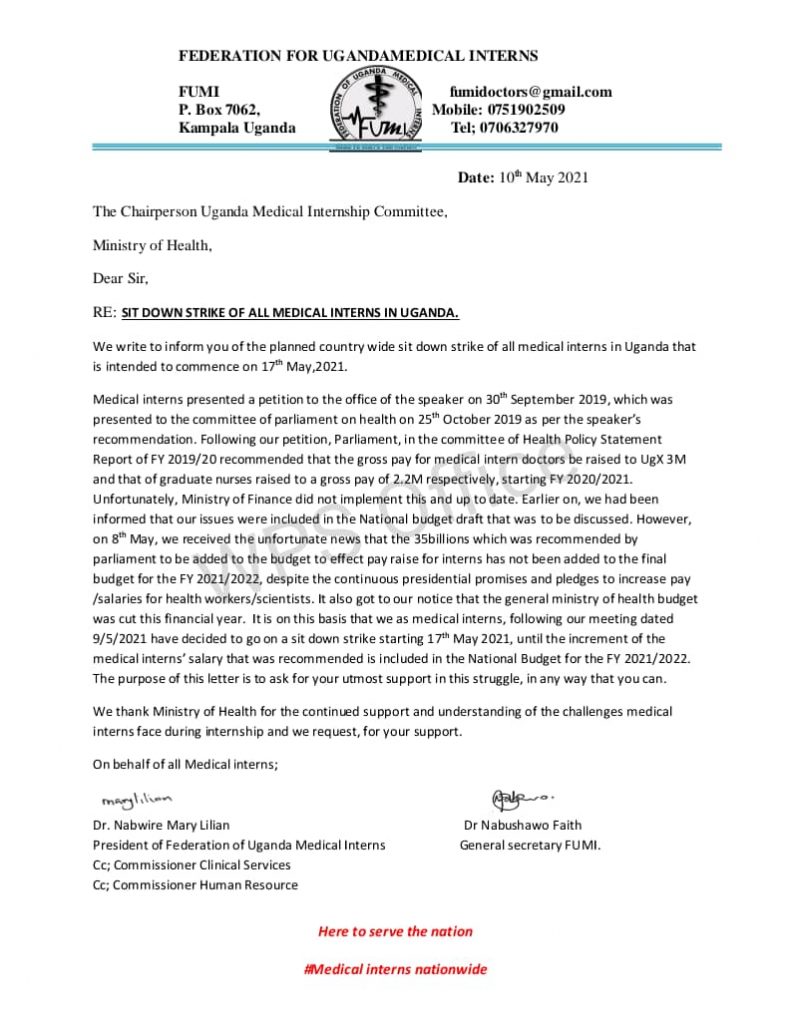 "We do not have what to do. Our predecessors have been fighting for an increase in pay but today nothing has happened. We were promised an increase in our allowances but it has come to our attention that the monies the health ministry had allocated in the draft budget to address this have been removed. There's no money for us now," Dr Nabwire said.
According to Nabwire, interns are working in very hard conditions where many of them cannot afford lunch or rent decent accommodations with the current allowance that they are receiving.
They also want the government to provide housing for all intern doctors and nurses.