Businessman Amos Nzeyi has lost the case in which he sued Bank of Uganda, Crane Bank and owner Sudhir Ruparelia and Kenyan national Rasiklal Chhotal Kantaria challenging the takeover of his National Bank of Commerce in 2012.
In the suit, which he was filing for the second time, Nzeyi asked court to declare that BoU's takeover of NBC and subsquent sale of its assets to Crane Bank (now also liquidated) on September 27, 2012 was illegal and in bad faith.
Court has this Wednesday dismissed the case with costs.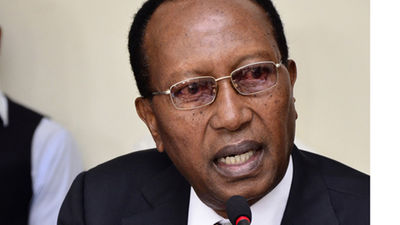 In his suit, Nzeyi argued that the liquidation of NBC was in breach of the Financial Institutions Act 2004 and should be declared null and void. He also wanted court to hold BoU liable for its alleged failure to supervise the banking sector.
NBC was licenced in 2004. It was closed in 2012 for insolvency and handed to Crane Bank which was taken over by BoU on 2017.
It's the Crane Bank takeover that lifted the lid on irregularities in BoU with several government bodies including Parliament, Commercial Court and the Auditor General's office pointing to possible corruption ans collusion within BoU as it carried out its supervisory role over commercial banks.