During his address yesterday where he eased lockdown restriction, President Yoweri Museveni said that the priority to control the spread of COVID-19 is now going to be put on mass vaccination of the population. He revealed that government targets to vaccinate at least about 22 million people.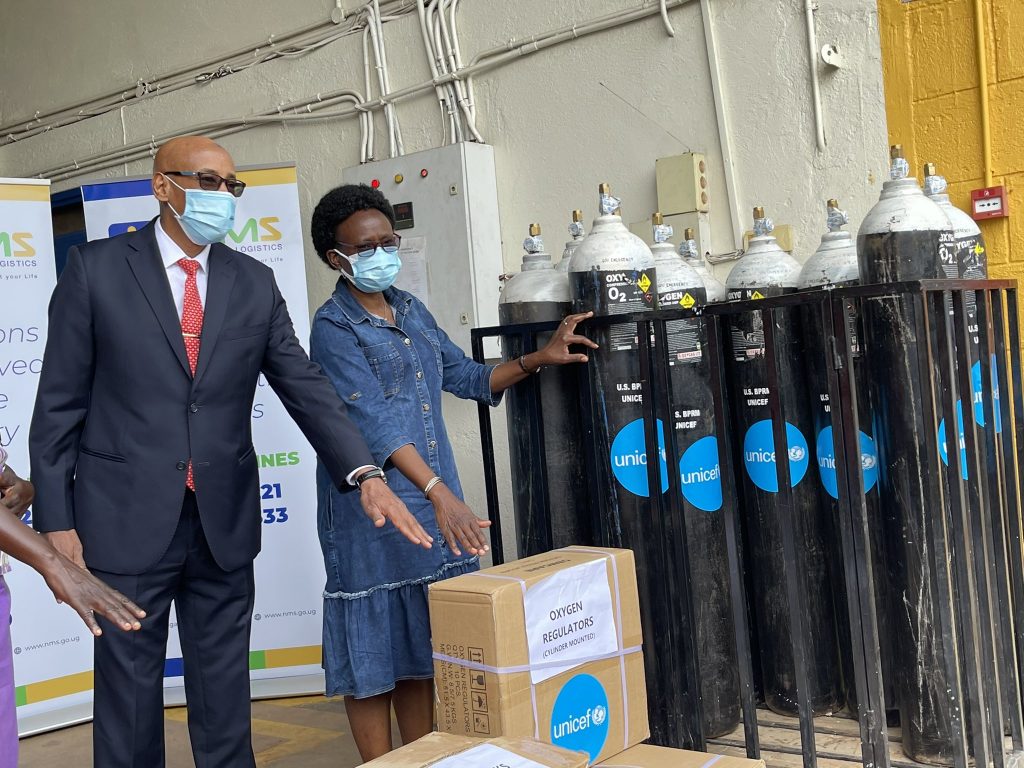 Today morning, the ministry of health received about 500,000 additional COVID-19 vaccines to support the vaccination exercise.
"We received a donation of 286,080 doses of AstraZeneca from the Government of Norway and 300,000 of the Sinovac vaccine from the People's Republic of China," said Health Minister Dr Jane Ruth Aceng.
The ministry also received 100 oxygen cylinders and their accessories from UNICEF Uganda to support the COVID-19 pandemic.
To date, Uganda has registered 93,927 cases of COVID-19 after 252 new cases were reported today. 1,143,763 has been vaccinated against the virus.
A total of 83,155 people have recovered from the virus while 2,690 have succumbed to COVID-19. The positivity rate now stands at 5.6%.