The Ministry of Health will today August 9 resume another phase of COVID-19 vaccination across country. In June, the country had run out of vaccines but it eventually received a batch of 175,200 AstraZeneca vaccine doses, which were quickly given to those who had already received the first jab.
Last week, the Ministry of Health received about 586,080 additional COVID-19 vaccines from Norway and China to support the vaccination exercise.
After a week-long exercise of dispatching the vaccines to all the designated centres across the country, COVID-19 Vaccination exercise resumes today. The exercise will begin in Kampala and according to the ministry; priority will be given to those that have reached 12 weeks after receiving the first jab and the Health workers.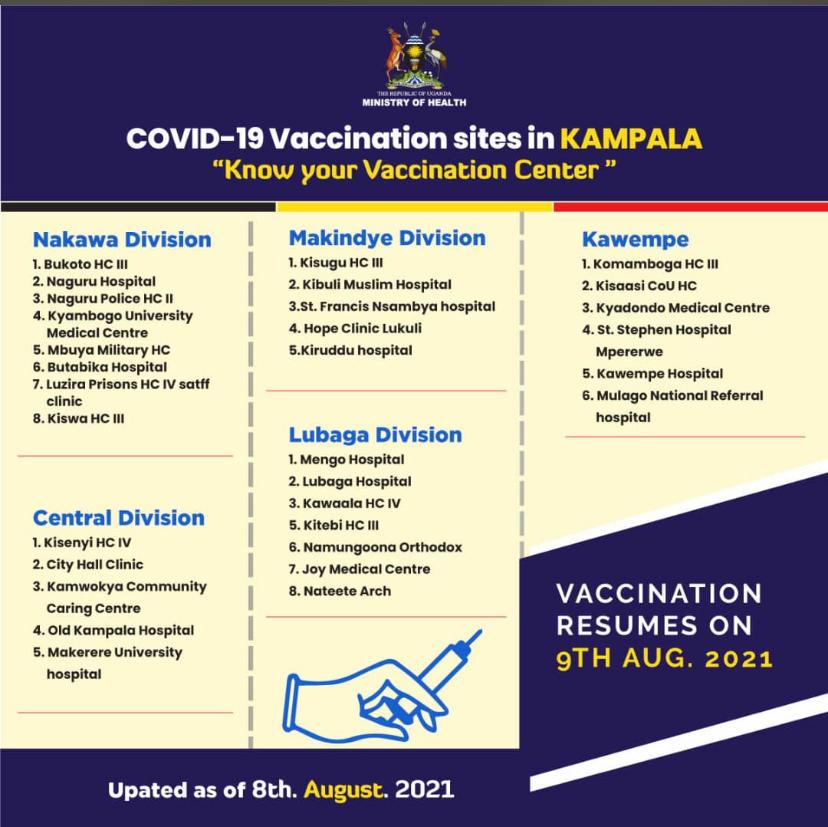 To date, 1,152,874 people have at least received the COVID-19 vaccine jab.
During his last address about COVID-19, President Yoweri Museveni said that the priority to control the spread of COVID-19 is now going to be put on mass vaccination of the population. He revealed that government targets to vaccinate at least about 22 million people.