Uganda is currently registering fewer cases of COVID-19 as the positivity rate has dropped to as low as 4.2%. According to the fresh data shared by the ministry of health, it has reported 80 new cases of COVID-19.
The new infections take the total cumulative confirmed cases in Uganda to 95,955. The breakdown of the new cases are; 80 Contacts and Alerts: Kalaki (14), Oyam (9), Kampala (28), Pader (5), Rakai (1), Mityana (1), Ibanda (1), Busia (1), Kakumiro (1), Gulu (1), Tororo (1), Terego (1), Adjumani (1), Katakwi (1), Kanungu (1), Wakiso (12), Amuru (1).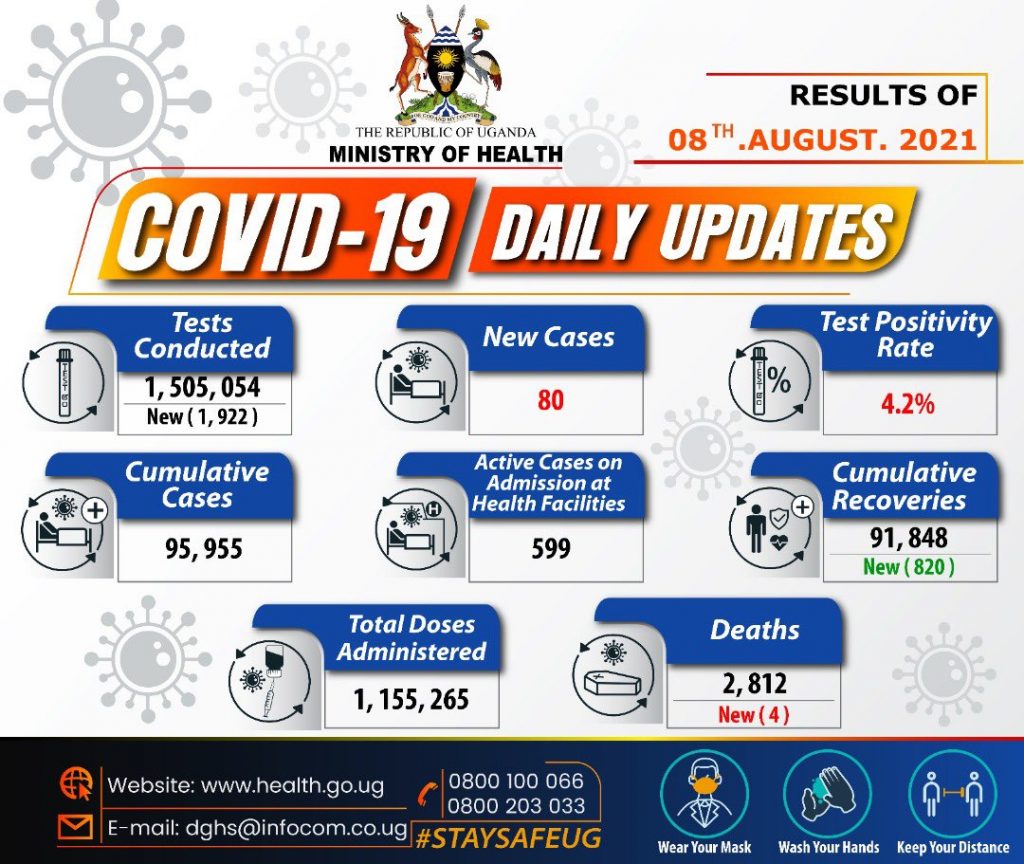 The data reveals that only 599 people are currently on admission in various hospitals across the country. 820 people have recovered from the virus in a single day and this has taken the total recoveries to 91,848. Sadly four new deaths have been reported. Total deaths now stand at 2,812.
With the country in preparation to avoid the third wave, COVID-19 Vaccination resumed as various centres across the country. To date, a total of 1,155,265 people have at least received a COVID-19 vaccine jab.