The Ministry of Health has received a donation of 647,080 doses of the Moderna vaccine from the Government of the United States of America under the dose sharing arrangement through the COVAX Facility.
This will supplement the ongoing COVID-19 vaccination exercise in the country.
"The Moderna vaccine that we have received today will be strictly administered to the priority population groups who have not received their 1st dose of any COVID-19 vaccine," said Health Minister Dr Jane Ruth Aceng.
She added, "The Moderna vaccine is administered in 2 doses, 4 weeks apart. It should be noted that the Moderna vaccine cannot be mixed with any other COVID-19 vaccine currently being rolled out in the country."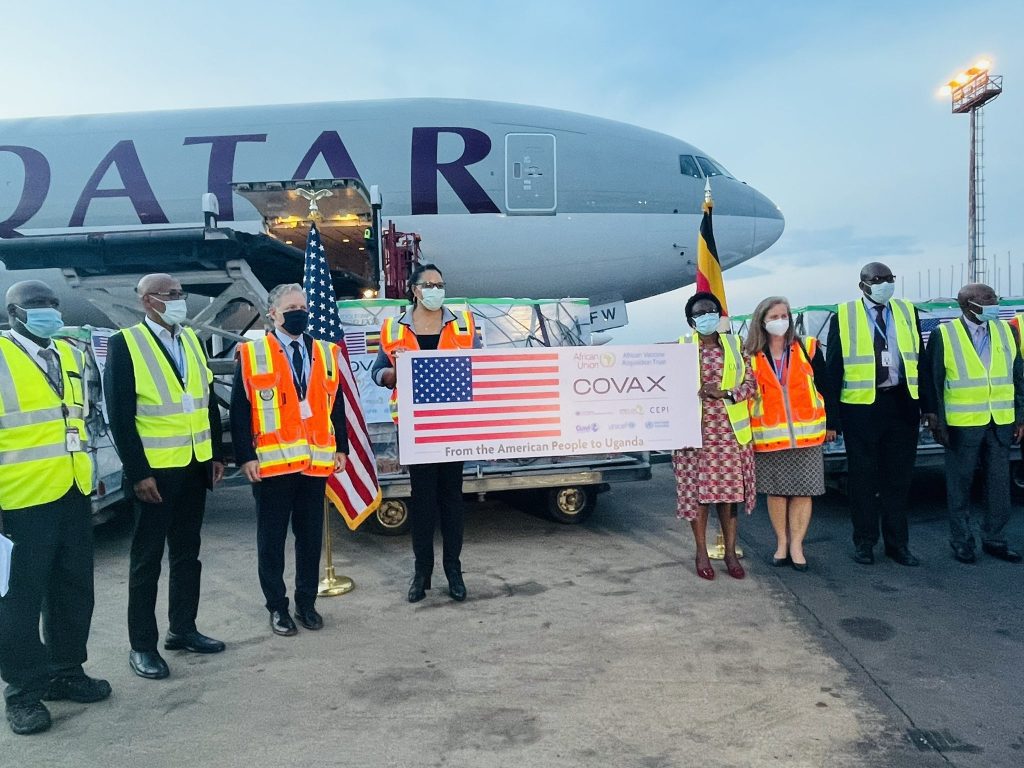 Dr Aceng revealed that Uganda will receive more 1.6 million doses of the Pfizer vaccine under the same dose sharing arrangement before the end of September.
In the ongoing vaccination exercise, a total of 1,044,871 people have received the 1st dose of the vaccine while 431,655 have received their 2nd dose.