Barely a week after First Son and Commander of the UPDF Land Forces Lt Gen Muhoozi Kainerugaba met with Rwanda President Paul Kagame, the Government of Rwanda has announced Monday, January 31, 2022, as the day the Gatuna One-Stop Border Post will reopen.
The Gatuna border has been closed since February 28, 2019.
Gen. Muhoozi, a Senior Presidential Adviser on Special Operations visited Rwanda on January 22, 2022, where he met Kagame in Kigali to discuss bilateral ties between the two countries which had deteriorated.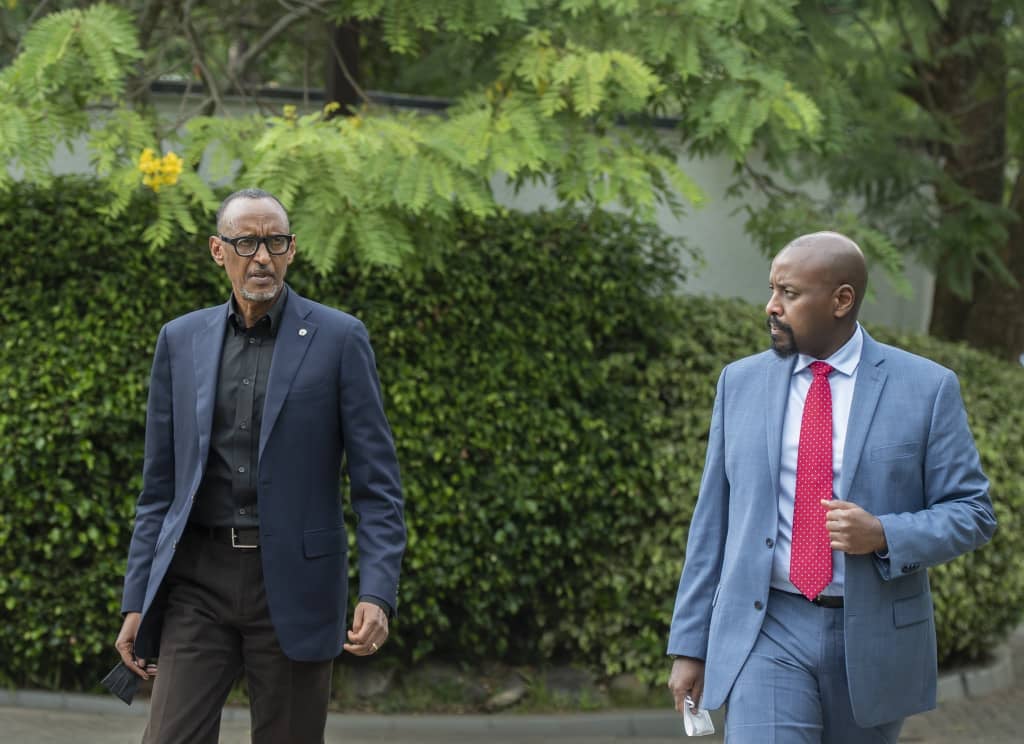 President Kagame and Gen. Muhoozi agreed to take practical steps towards resolving issues that have caused tensions between Rwanda and Uganda over the last five or so years. The reopening of the border, which Rwanda said closed to prevent more Rwandans from going to Uganda, for their own safety, was announced by the Ministry of Foreign Affairs and Cooperation in the wee hours of Friday, January 28.
"In this regard and in line with the communique of the 4th Quadripartite Summit held at Gatuna/Katuna on 21″ February 2020, the Government of Rwanda wishes to inform the public that the Gatuna border post between Rwanda and Uganda will be re-opened from 31st January 2022.
"As it is the case for other land border posts in the country, health authorities of Rwanda and Uganda will work together to put in place necessary measures to facilitate movement in the context of COVID-19," reads the statement in part.
It adds, "The Government of Rwanda remains committed to ongoing efforts to resolve pending issues between Rwanda and Uganda and believes that today's announcement will contribute positively to the speedy normalization of relations between the two countries."
The move to reopen the border, which has been among the key issues at the centre of relations between the two countries, has sent a strong signal that the neighbours could be moving towards resolving the issues that have crippled relations in recent years.
Uganda has made heavy changes in the security apparatus, removing some of the individuals accused by Rwanda of being behind acts that target innocent Rwandans in Uganda, notably Maj. Gen. Abel Kandiho, the former head of the Chieftaincy of Military Intelligence (CMI). Earlier this week, Kandiho was removed from his position and posted to South Sudan as a special envoy and replaced by Maj Gen James Birungi at CMI.