Should we ask if you remember Afande Sam Omara, the former Assistant Commissioner of Police? Okay, Sam Omara was a battle-hardened Afande who played a pivotal role in quelling opposition leader Dr. Kizza Besigye's walk-to-work protests in 2011.
Afande has once again decided to come out of his quiet retirement and hold a press conference where he claims that his life is in danger.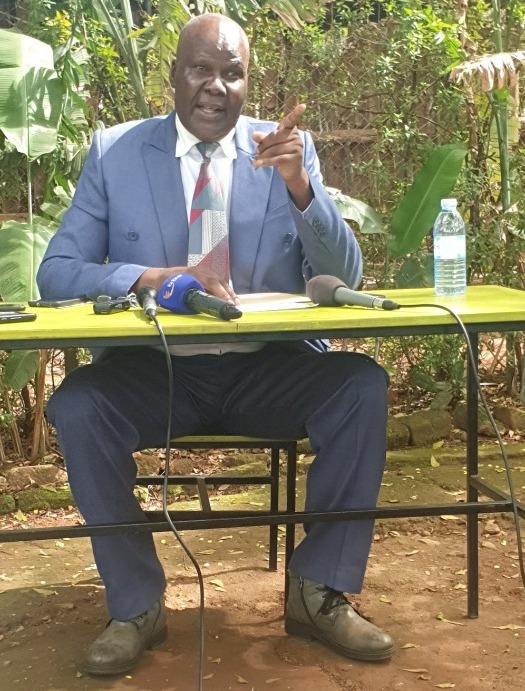 Keeping details of why his life is in danger close to his chest, Omara says there is 'Kawukumi' in the police. He accuses the force he was part of conniving with criminals. He wants the IGP to take action.
Omara adds that he couldn't talk about corruption and 'kawukumi' when he was in the force because the laws could not allow him to do so.
He compared himself to the late Afande Muhammad Kirumira, who talked about corruption and kawukumi in the police and was killed.
"I came into existence on March 1, 1960, I don't know when this life will end. I am scared but not very scared," he says.
Last year, in December, Omara, who retired from the police in 2020, appeared in an interview on NBS TV where he made a series of revelations that included a bribe of Shs200 million that was offered to him by opposition officials so that he could abandon the walk-to-work operations.
The retired police officer said he sometimes regrets not taking the bribe because the government does not recognize and appreciate the efforts of officers who risked it all to serve the country.