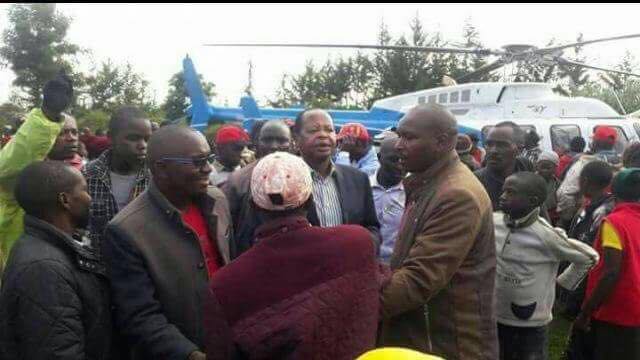 It looks like politicians suckled the same breast as the things they do keep us shaking our heads.
In neighbouring Kenya, a politician has been trending – of course for the wrong reasons. He flew a chopper to launch a wooden bridge!
Nairobi News reported that billionaire Ephraim Maina who is aspiring for the Nyeri senatorial seat was mocked by social media users for commissioning the semi-permanent wooden bridge. Oh, the things politicians do when looking for votes.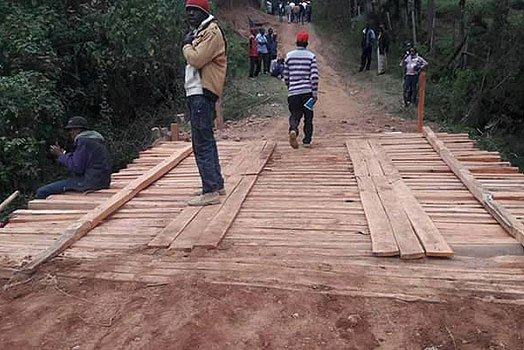 Maina, a billionaire road contractor arrived in a chopper to launch the bridge that is valued at Ksh7,800 (Shs234,000).
Some of the materials used to construct the bridge were donated by the local Forest Service officers.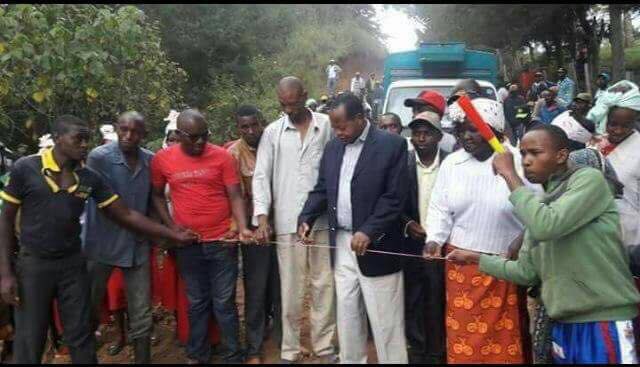 Maina cut a string to officially launch the bridge and he entered a Canter lorry to carry him across the bridge to demonstrate its strength.