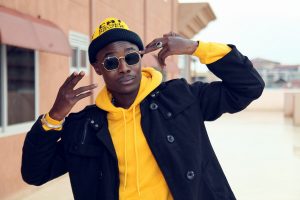 Ray G Rhiganz, real names Reagan Muhairwe is the latest and arguably best export from Western Uganda to the Ugandan music scene.
With his melodious voice that knits Runyankole in RnB, Afrobeat, and Reggae, he has released hit after hit and has recently upgraded to doing regular shows in Kampala.
His latest song, Nkaronda, produced by Nessim is making ladies go 'bananas' on social media and it's video, like the rest, are getting great reviews and hits on YouTube despite being in the Runyankole dialect.
For him, music is a universal language, even if one doesn't understand the lyrics, they can still dance to it.
"I can speak English well but I'm more confident in my mother tongue and my biggest fanbase is in Western Uganda, I am doing it for them," he says.
At just 26 years, Ray G has been in the music business for over nine years now having recorded his first song in 2009 soon after he had finished high school but could not afford to join university due to financial problems.
Rather than despair, he channeled his energy to music – an investment that he says is returning dividends.
"Things were hard back then. I had so many siblings that still had to go through Primary and Secondary school and there was no money at home. I knew I would make my tuition through music so I started," he recalls.
He waited until 2014 when his song Amarari debuted him to the music scene with acclaimed fame enjoying radio and television playtime, giving him the much-needed anchor.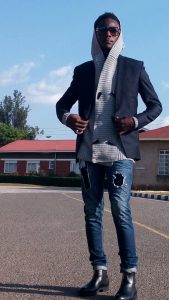 He sang at weddings and small events and reinvested the money in his music career. What followed were others hits like enshazi, mureebe, tayari, mbahi, naba nkwine among others.
Unlike other talents that have risen from the region and died musically, the youngster has remained top of his game, winning numerous awards for best Western Ugandan artiste on his way and is hopeful that his best days are ahead of him.
Those who have heard his music attest to the lyrical maturity and finesse it espoused.
Bersh Katorobo, the founder of Bash Creates, a photo and videography business said he has not heard an artiste in Uganda with lyrics as rich as Ray G.
"Everyone who understands Runyankole will tell you that Ray G's creativity, use of local proverbs and figures of speech are way up there. No one matches it," he said.
Ray G turned up at Alex Muhangi's Comedy Store on April 19 and electrified the audience leaving many yearning for his electric performances.
A man of love, Ray G his fourth studio album titled Akareere is set to drop anytime this year. Currently, he is signed under Awesome Entertainment, a Mbarara-based music label.