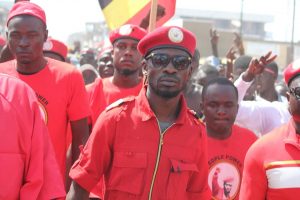 Legend Bob Dylan's 1964 Classic, 'The Times They A Changin' would best describe the political situation in Uganda now.
Robert Kyagulanyi, a political toddler by any standards, has shaken the political tree and causing a lot of rotten mangoes to fall.
Formerly a music star, Kyagulanyi decided to step into the political in June 2017 when he vied for the Kyadondo East by-election – a seat he comfortably won beating seasoned politicians who had the backing of the individuals that have dominated the political arena for over 20 years – Forum for Democratic Change's founding President, Col Dr Kiiza Besigye and incumbent Ugandan president, Yoweri Kaguta Museveni.
Since then, Kyagulanyi, known widely for his music stage name Bobi Wine has become a new force to reckon with in Uganda's politics. Whenever Museveni and Besigye are mentioned in a sentence, one can easily predict that the next name in line is Bobi Wine.
As Phillips Odwakacen, a political science lecturer at Uganda Christian University (UCU) put it; "Bobi Wine is now a permanent fixture in Uganda's political mixture."
This explains why both Besigye and Museveni are wary of the rising youngster whose popularity among the youth has made him a global sensation.
Besigye accuses Bobi Wine of dividing the opposition while on the other hand; Museveni looks at him as a threat to his power grip on Uganda. In every election where both Besigye and Museveni have met Kyagulanyi on the opposite side, they have lost.
Bobi Wine and Besigye both campaigned for FDC's Paul Mwiru who won the Jinja
East MP seat and moved together to Rukungiri where Betty Bamukwatsa Muzanira also FDC won the Woman MP by-election.
The Besigye-Bobi Wine point of departure came during the Bugiri by-election with Besigye supporting FDC party flag bearer, Eunice Namatende and Bobi Wine backing JEEMA's Asuman Basalirwa – the eventual winner.
In the recent chaotic Arua Municipality by-election, the Bobi Wine-backed independent candidate, Kassiano Wadri took the day despite the fact he was in jail and so was Bobi Wine.
According to analysts, this shows – like in Kyadondo East – that Bobi Wine does not
need Besigye's blessing to take on Uganda's longtime president, Yoweri Museveni.
"Besigye and Museveni both don't know how to deal with a man with no political experience but is making them have sleepless nights. Museveni is now resorting to his old tactics; threaten, cajole, torture, bribe or even kill," Andrew Karamagi, a lawyer and activist said.
Karamagi was referring to Bobi Wine's arrest and subsequent in Arua that has left him and several other MPs, civilians hospitalised. Bobi Wine who was being charged in the General Court Martial for illegal possession of guns and bullets that were reportedly found in his room was released and charges dropped only to be re-arrest again for new charges – treason.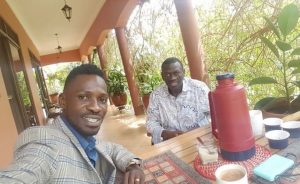 Besigye's approach
Unlike his bush war comrade, Besigye's approach towards Bobi Wine is much more diplomatic and political.
"It is to discredit him as a force that can beat Museveni in an election and therefore who should not be taken seriously," Charles Rwomushana, a political pundit, and former spymaster said.
According to Rwomushana, Bobi Wine is going against a big tide and how he deals with it is what will make him or break him politically.
"They NRM occupation will rob him of his family, his money, dignity as they will slap him with several crimes. If this doesn't break his spirit, it will give him the political capital he needs to cause regime change," he added.
While commenting on a recent television interview in which Besigye said Bobi Wine cannot defeat Museveni in an election, Rwomushana wondered what authority Besigye has to make such a claim considering that he has himself failed not once but four times.
"Besigye thinks him as the only opposition figure capable of this task but he has failed Ugandans four times. He refused to support Amama Mbabazi, Mugisha Muntu and now he is already finger pointing at Bobi Wine. It says a lot about him."
Is Bobi Wine the 'Third Force'?
The former ISO Director, however, admitted that Bobi Wine's People Power pressure group was threatening to tear the opposition apart into the 'third force.'
Rwomushana pointed out the Arua by-election in which former FDC President, Gen. Mugisha Muntu and an avalanche of FDC MPs defied their party's candidate for the independent candidate Bobi Wine was backing.
"FDC is now weak and People Power is taking over. There is no need for Bobi Wine to join FDC. That is why FDC members are joining him instead. He is the Third Force in my opinion," Rwomushana added.
In a press conference on Saturday, August 18, 2018, Besigye told the media at his office at Katonga Road that he was ready to step aside for a new opposition figure to carry on the struggle. If that new figure is Bobi Wine is a matter that remains to be seen.