The People Power movement continued to show how much it has captured the psyche of Ugandans, especially the youth, as a candidate identifying with the Bobi Wine-led political wave won the Makerere University Guild Presidential election yesterday.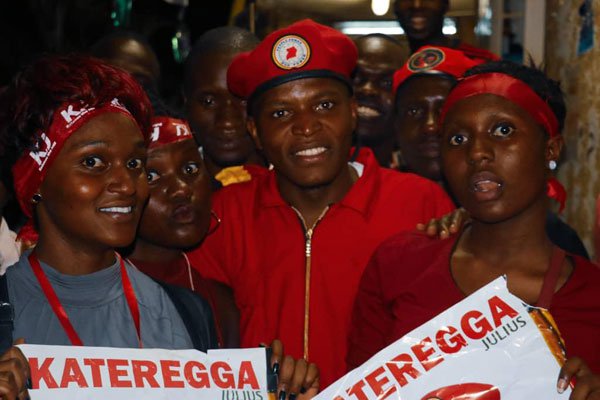 Julius Kateregga, a 2nd-year student of Bachelor of Arts with Education, won the race with 3,922 votes to become the Guild President elect, set to replace Papa Salim Were.
The Uganda Young Democrats –UYD candidate, was popular through out the campaigns for dentifying with the People Power group associated with Kyaddondo East MP, Robert Kyagulanyi aka Bobi Wine. He invariably campaigned dressed in red overalls, berets and red ribbons.
Another people Power-leaning candidate, Joshua William Mukisa, came in second place, with 3,365 votes. There was actually some sort of scuffle for the People Power 'official' flag-bearer status throughout the campaign, with Kateregga and Mukisa both dramatically indicating that they belong to the movement.
NRM-leaning candidate Andrew Julian Taliwaku was third with 1,465 votes, but the official NRM candidate Osbert Alinda was third-last out of ten candidates with a paltry 55 votes.
FDC candidate Milly Namuddu came fourth with 1,298.