Finding love is hard but keeping a romance alive can be even harder especially if you are famous. Earlier this week, for the second time in her life, Court nullified MP Judith Babirye's marriage.
As expected, Judith Babirye and now ex-husband Paul Musoke Sebulime being public figures, their divorce has grabbed headlines but we all know they are not the first neither will they be the last to face such fate.
In compiling this list, please note that we are not sadists but only looking back at some of the high-profile divorces/separations in no particular order that many of you might have forgotten.
Deputy Speaker of Parliament Jacob Oulanyah and Lady Winnie Amoo Okot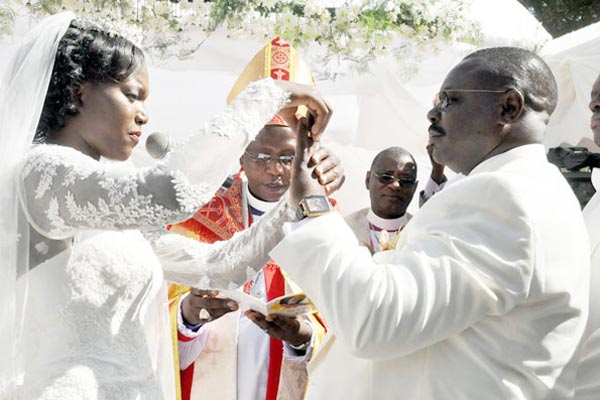 Deputy Speaker of Parliament Jacob Oulanyah and Lady Winnie Amoo Okot tied the knot at Munyonyo in January 2013. Just two years later, Oulanyah petitioned court seeking divorce from Amoo, accusing her of abandoning their Ugandan marital home for USA and denying him conjugal rights.
In 2016 the High Court Family Division dissolved their three-year-old marriage.
Amoo was allowed to stay with the children in San Diego, California in USA. Oulanyah has to have a prior notice to be able to visit them. He also has to pay a monthly maintenance fee of $690 (about Shs2.5 million) for the children.
Nobert Mao and Acheng Odongo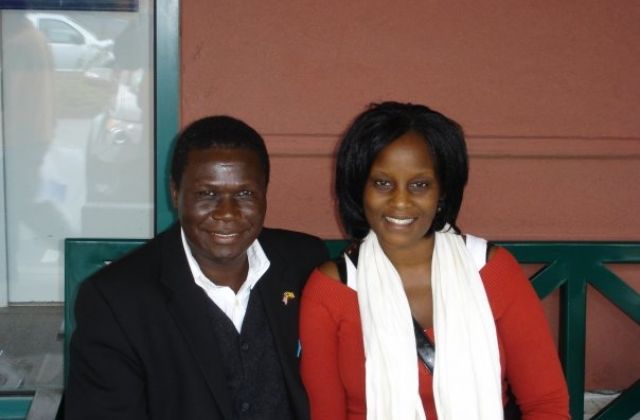 Democratic Party President Norbert Mao and estranged wife Naomi Acheng Odongo were last year 2019 allowed by Court to formally end their 16-year marriage.
In his response, Mao contested the allegations of cruelty and instead cross-petitioned for divorce on grounds that his wife had deserted their matrimonial home for eight years hence leading to irretrievable breakdown of their marriage leaving behind their two sons aged 19 and 14 years.
"Looking at the facts of this case in totality and the evidence of the petitioner, it is evident that the marriage between the petitioner and respondent has irretrievably broken down. It is accordingly a foregone conclusion that both parties want a divorce and their marriage cannot be redeemed," the judge asserted.
Douglas Lwanga and Eunice Nuwamanya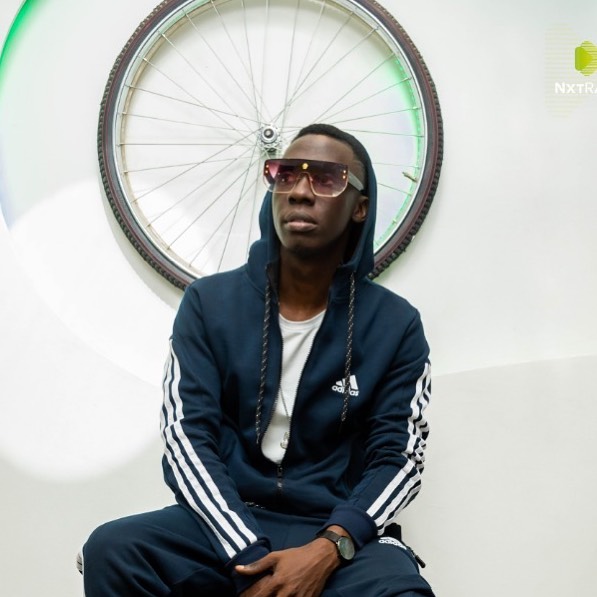 Celebrated TV presenter Douglas Lwanga got married to Eunice Nuwamanya in 2010 when the couple was 25 and 24 respectively. After being together for over six years, their marriage hit rock bottom and their issues became irreconcilable.
In 2016, Eunice decided to call it quits and Douglas Lwanga opted for former Club Silk PR Manager Linda Mukasa.
Linda and Douglas are now in a serious relationship and they have two children together.
Bishop David Kiganda and Hadija Nasejje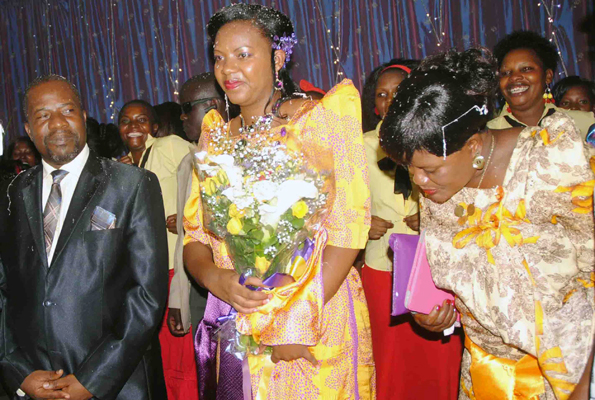 Bishop David Kiganda might be now happily married to his Zimbabwean fiancée Cindy Karonga but he was once in a 20-year old marriage with Hadija Nasejje.
The estranged couple has five children together but Court allowed dissolution of their marriage in 2013. They wedded on October 27, 1991, at Victory Christian Centre, Ndeeba, Kampala but their marriage was rocked with adultery and witchcraft scandals.
Pastor Edwin Musiime and Isabella Lydia Masozera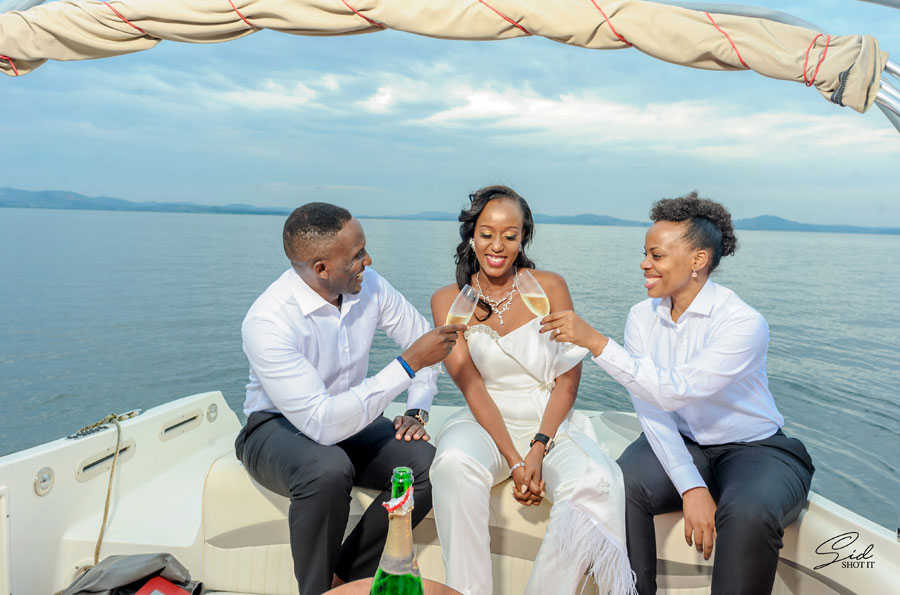 Just like fellow pastor Kiganda, Pastor and TV presenter Edwin Musiime is currently in a happy marriage with Property show co-host Christabel Nansubuga who he wedded in August last year. However, this is not Edwin's first marriage.
Edwin divorced his first wife Isabella Lydia Masozera in 2014 citing cheating allegations and irreconcilable differences. The two had tied the knot in 2010 at Kansanga Miracle Centre and had a daughter before the nasty divorce.
They were also workmates at UBC at the time of tying knot.
Norman Musinga and Esther Kyinkuhaire
Kampala Metropolitan Police Traffic Commander Norman Musinga and estranged wife Esther Kyinkuhaire might not yet be officially divorced but the fact is that they separated, bitterly.
Musinga and Kyinkuhaire wedded on September 17, 2010 at Namirembe Cathedral but the two have since 2016 developed irreconcilable differences.
In 2016, Musinga dragged Kyinkuhaire to court and asked for divorce on grounds of infidelity. Musinga believed that Kyinkuhaire was giving bedroom benefits to other men behind his back, and would deny him the same benefits for prolonged periods of time.
Court is yet to officially allow their divorce because Kyinkuhaire asked for a whooping Shs100 million and 25 cows from Musinga as compensation, a package that Musinga has not yet paid, let alone agreed.
Pastor Aloysius Bugingo and Teddy Naluswa
The Bugingo family made headlines almost the whole of 2019 after Pastor Aloysius Bujjingo of the Makerere-based House of Prayer Ministries International (HPMI) decided to run to Court to dissolve his 29-year-old marriage with his wife Teddy Naluswa.
In his petition, Pastor Bugingo stated how he no longer had "love and attraction" he had for Naluswa due to her cruel nature and incompatible impulsive conduct. Naluswa replied saying that Bugingo had no genuine reason leading to the halting of their marriage.
Teddy wants court to dismiss the case so that they get back together but Bugingo is willing to offer Teddy any of the property they worked together to enable divorce.
The pastor is also already in a stable relationship with his fiancée Suzan Nantaba Makula, a staff at his Salt Media even before court can official allow dissolution of their marriage with Naluswa.