The Ministry of Health has confirmed one death today bringing the total number of COVID-19 deaths in Uganda to five (5). The deceased is a 46-year-old female of Indian origin and a resident of Kibuli in Kampala.
According to the ministry, the deceased was rushed to Kibuli Muslim Hospital on Friday after she presented signs of the deadly coronavirus which include fever, cough and difficulty in health. Kibuli Hospital referred her to Mulago Hospital unfortunately she died on her way to the Mulago.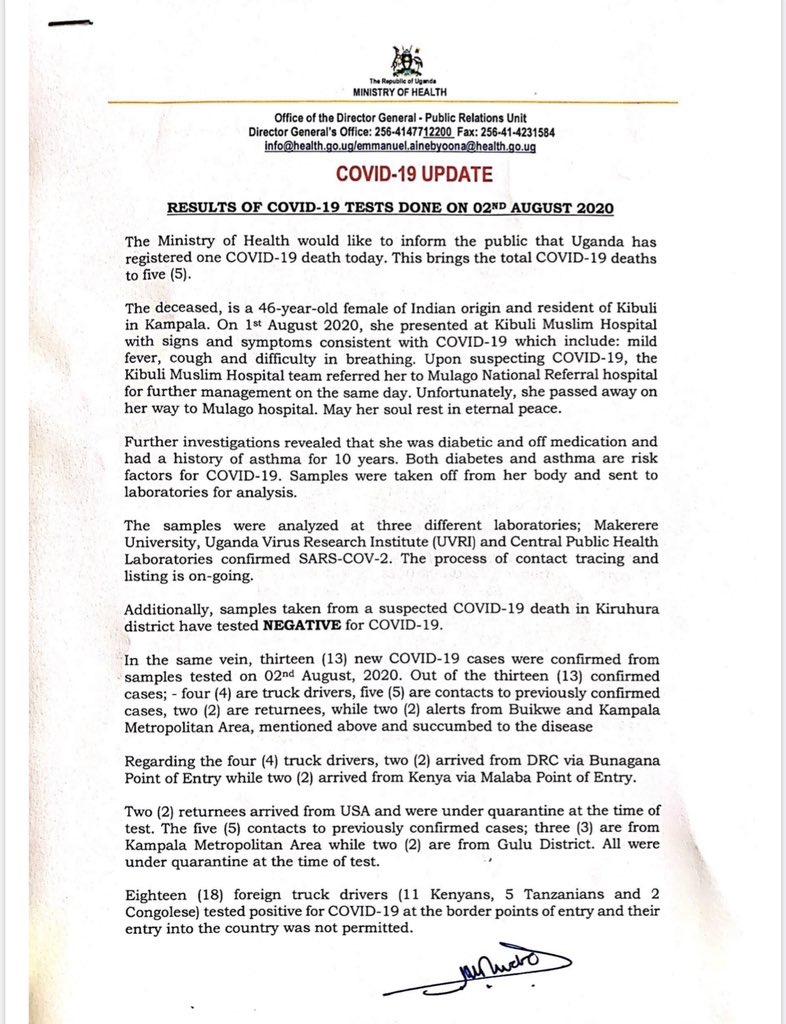 "Further investigations revealed that she was diabetic and off medication and had a history of asthma for 10 years," says the ministry before explaining that asthma and diabetes are a risk for COVID-19.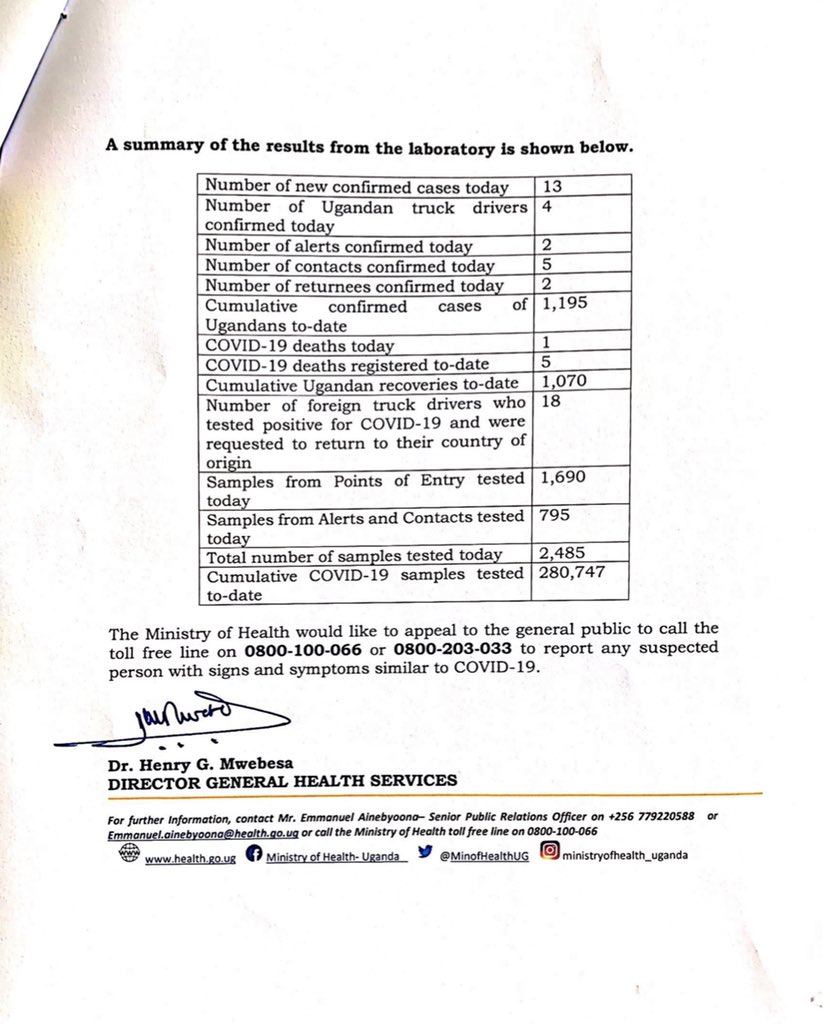 The ministry has also confirmed 13 new COVID-19 cases bringing the cumulative confirmed cases in Uganda to 1,195. Out of the 13, five are truck drivers, four are contacts of the previous confirmed cases, two are returnees while two are alerts from Buikwe and Kampala areas.
The cumulative recoveries in Uganda stand at 1,070.