Makula introduces Pastor Bugingo, but the couple faces 5 years in prison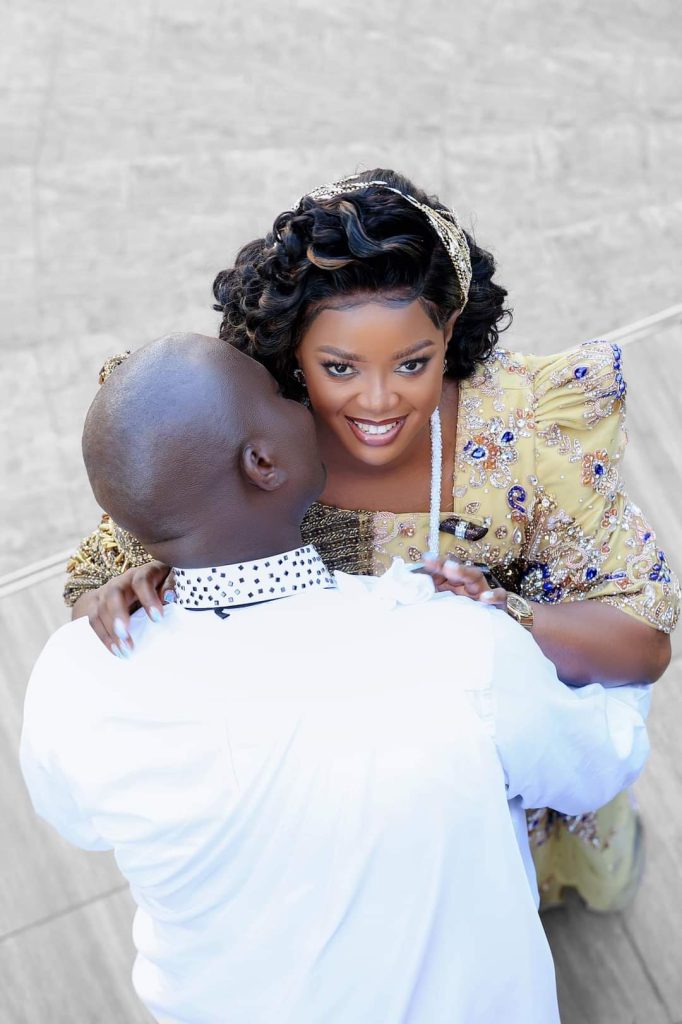 On Tuesday, Pastor Aloysious Bugingo was introduced by Suzan Makula in a customary marriage ceremony that was held in Katabi, Entebbe Municipality.
A day later, controversial City lawyer Male Mabirizi dragged the couple to court for breaching marriage norms and customs of Uganda.
In his lawsuit, Mabirizi says that the couple violated the Marriage by Customary Law which prohibits married people from remarrying before divorce.
According to the Marriage act, Bugingo and Makula are both perpetrators of the crime and are liable on conviction to imprisonment for a period of five years.
US issues sanctions against CMI boss Gen Kandiho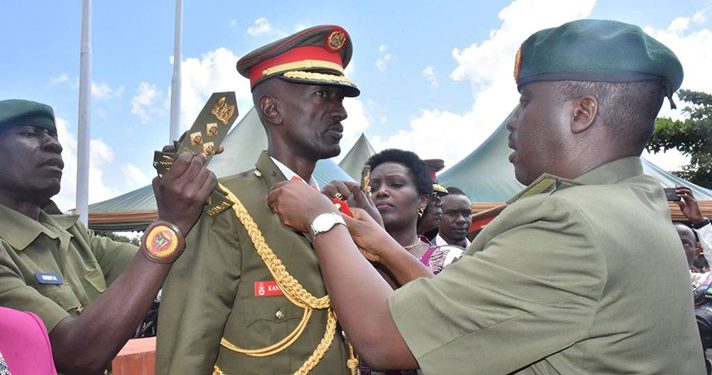 The US Treasury Department announced its sanction on Chief Military Intelligence boss, Gen Abel Kandiho because of his role in gross human rights abuses carried out under his watch.
In their statement, they said that military intelligence officers under Kandiho's watch have arrested, detained, and physically abused Ugandans "due to their nationality, political views, or critique of the Ugandan government".
However, Gen Kandiho responded to the sanctions saying that the sanctions are politically motivated and inconsequential.
Cindy Sanyu introduces Prynce Joel
Singer, Cinderella Sanyu Muyonjo aka Cindy introduced her fiance, Prynce Joel Okuyo Atiku to her family in Serere district, Eastern Uganda. Back in June, the two held a beautiful Kukyala ceremony.
Cinderella Sanyu has always kept his man off-camera. But now it's official, Joel Okuyo Atiku is 'Mr. right.' The couple is expecting a baby soon.
Even though the couple celebrated five years of their relationship in April, the two had kept their relationship a secret and only made it official in March 2020 when Prynce proposed to Cindy.
Civil Aviation bans airport staff from using mobile phones while on duty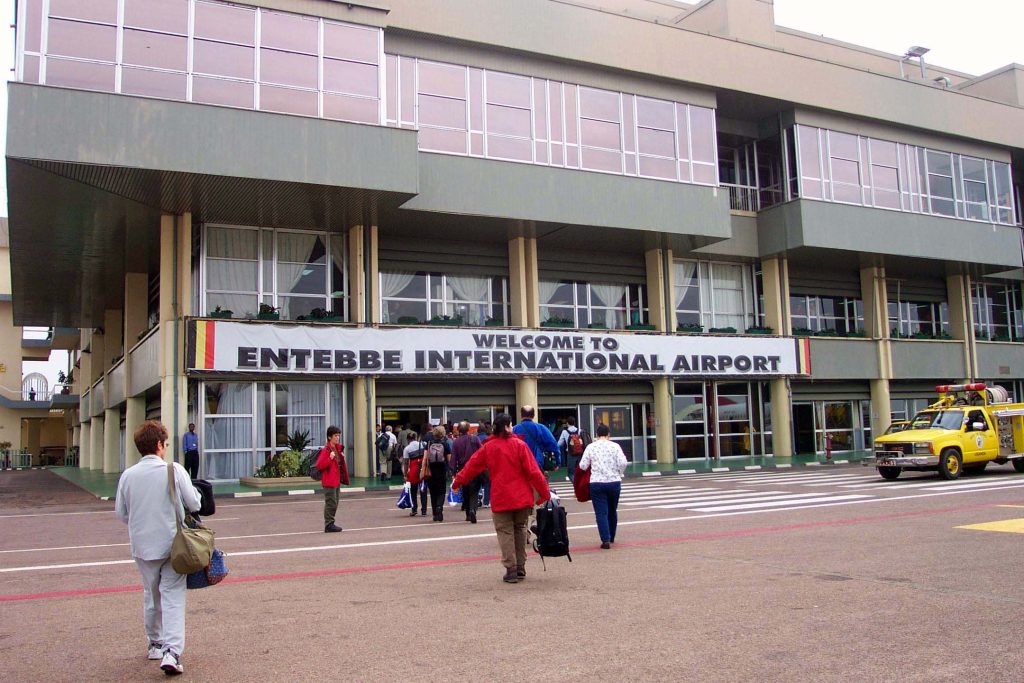 Earlier this week, the Uganda Civil Aviation Authority (UCAA) barred contracted staff working at Entebbe airport from using their mobile phones and other personal devices while on duty.
In a circular from Emmanuel Barungi, the general manager Entebbe airport said that "it has been noted with concern that the use of personal phones and other devices by airport staff while on duty has continued unabated despite consequent security and safety concerns."
Barungi said that the ban on mobile phones takes immediate effect.
He said that no staff unless permitted to do so, "shall be allowed to carry his or her personal phones or other devices to their work stations."
He warned that those found in breach of the restriction shall be subjected to disciplinary action.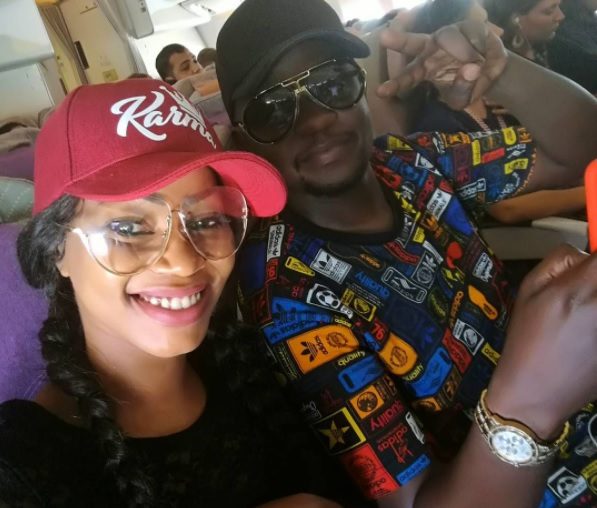 Unconfirmed reports of singer Sheebah Karungi falling out with her longtime manager Jeff Kiwa of Team No Sleep (TNS) are continuing to make rounds on social media.
Sheebah and Jeff Kiwa have been together for over seven years. But according to circulating reports, the cause of the fallout is that Jeff Kiwa ventured into the real estate industry business and has less time to push the brand Sheebah, a move that apparently annoyed the singer.
The two are yet to come out publically to announce the development.
Kampala Archdiocese gets new Archbishop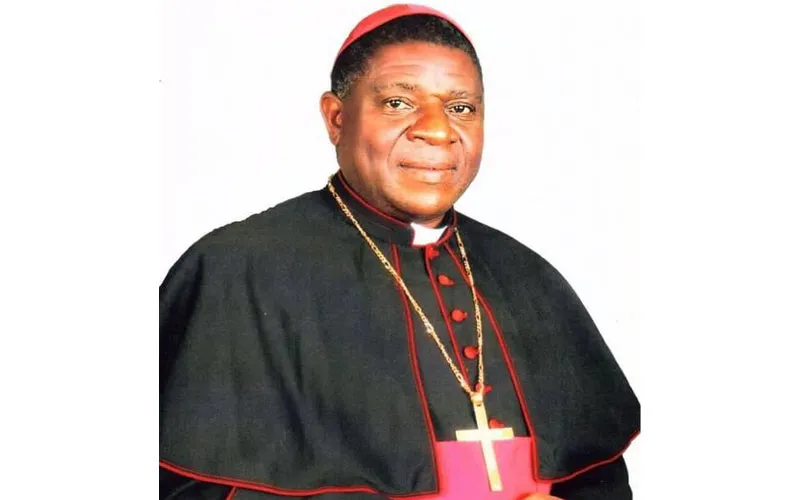 Pope Francis announced the appointment of Kasana Luwero Bishop Paul Ssemwogerere as the new Archbishop of Kampala Archdiocese.
The announcement comes exactly 9 months after Bishop Ssemwogerere was appointed Apostolic Administrator of Kampala Archdiocese following the demise of the late Dr Cyprian Kizito Lwanga early this year.
He becomes the 4th Archbishop of Kampala Archdiocese after Archbishop Joseph Kiwanuka, Cardinal Emmanuel Nsubuga, Cardinal Emmanuel Wamala, and Archbishop Kizito Lwanga.