Did you know that security guards working outside Samsung shops are called Guardians of the Galaxy?
Ok we know that is a bad joke but we know a place where you can go tonight and listen to the best of jokes, and laugh you way into the 57th Independence Day.
Patrick 'Salvado' Idringi has organised a Mic Check reunion with all the people he used to work with during the Mic Check comedy series, this one dubbed 'Just Comedy: The Mic Check Reunion Pt 1' to be held at Kingdom Kampala along Nile Avenue tonight.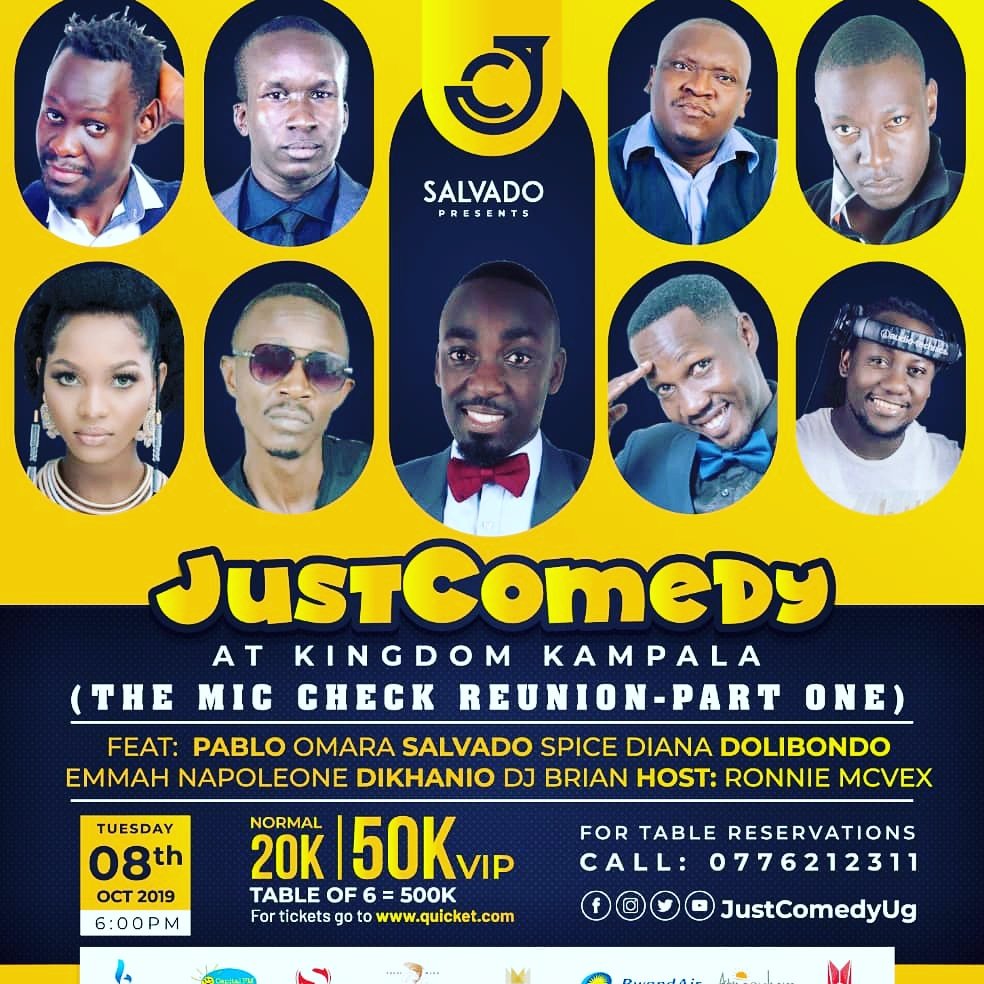 As we write this, you should be getting yourself ready for a night that is promising nothing but endless laughter as a whole star of funny men Pablo, Dolibondo, Daniel Omara, Dikhanio, Emma Napoleon are all lined up to perform tonight.
An ambulance and first aid kits have been already assembled at Kingdom Kampala to give first aid to all those whose ribs are going to crack because of endless laughter at tonight. Spice Diana is also set to perform on the evening.
This show is sponsored by Singleton, and tickets go for Shs20,000 ordinary, Shs50,000 VIP and Shs500,000 for a table of six.